Yinson orders turret mooring for Layang FPSO
London Marine Consultants has reportedly secured a contract to deliver a turret mooring system for the FPSO Helang.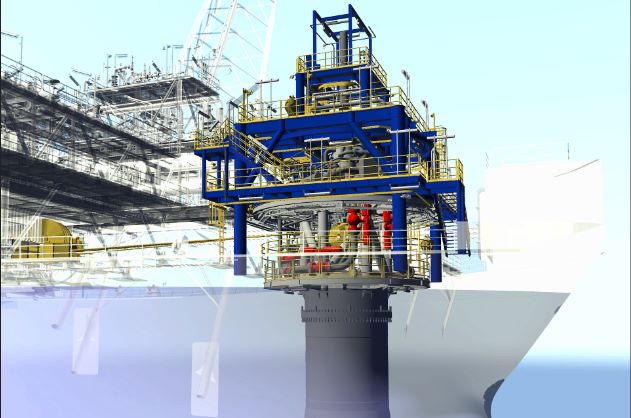 This was revealed by LMC's Managing Director Jon Dunstan who said on Wednesday: "LMC are very pleased to announce the award of a large EPC contract from Yinson for delivery of a turret mooring to the FPSO Helang. The FPSO will be owned and operated by Yinson and operate on the Layang Field Offshore Sarawak, Malaysia."
To remind, Yinson has received an approval to take over the Layang FPSO project from Malaysia's THHE, following THHE's struggle to deliver the FPSO on time.
Yinson will pay RM374 million or around $95 million to THHE for the Layang FPSO contract novation.
The Malaysian FPSO player this week said it entered into an FPSO charter deal with JX Nippon, the Layang field operator, for a firm charter period of 8 years.
JX Nippon will be able to extend the charter extend for a further period of up to 10 years via ten one-year extension options.
The estimated aggregate value of the charter contract, assuming all extension options are exercised, is approximately $860 million (approximately RM3.37 billion). The FPSO is expected to start operations at the Layang field in 2019, Yinson said.
The turret
When it comes to the turret mooring system award, LMC's Jon Dunstan on Wednesday said the turret would be of the internal type and retrofitted "to an existing FPSO that is well known to LMC having previously operated as the "Four Vanguard" FPSO on the Woollybutt Field and latterly renamed the "Four Rainbow."
The unit will now see a further renaming and enter service as the "FPSO Helang."
"We are excited to be working with Yinson for the first time and also to increase our track record with internal turrets and provision of EPC services to follow on our last delivery of a 110m USD external turret to OOGTK on the Libra pilot FPSO now operating for Petrobras Offshore Brazil," Dunstan said in a Linkedin post.
Offshore Energy Today Staff