ZIM Kingston catches fire, loses 40 containers in rough seas
ZIM Kingston, a Malta-flagged Panamax containership, lost about 40 containers overboard during heavy weather off the Strait of Juan de Fuca on 22 October.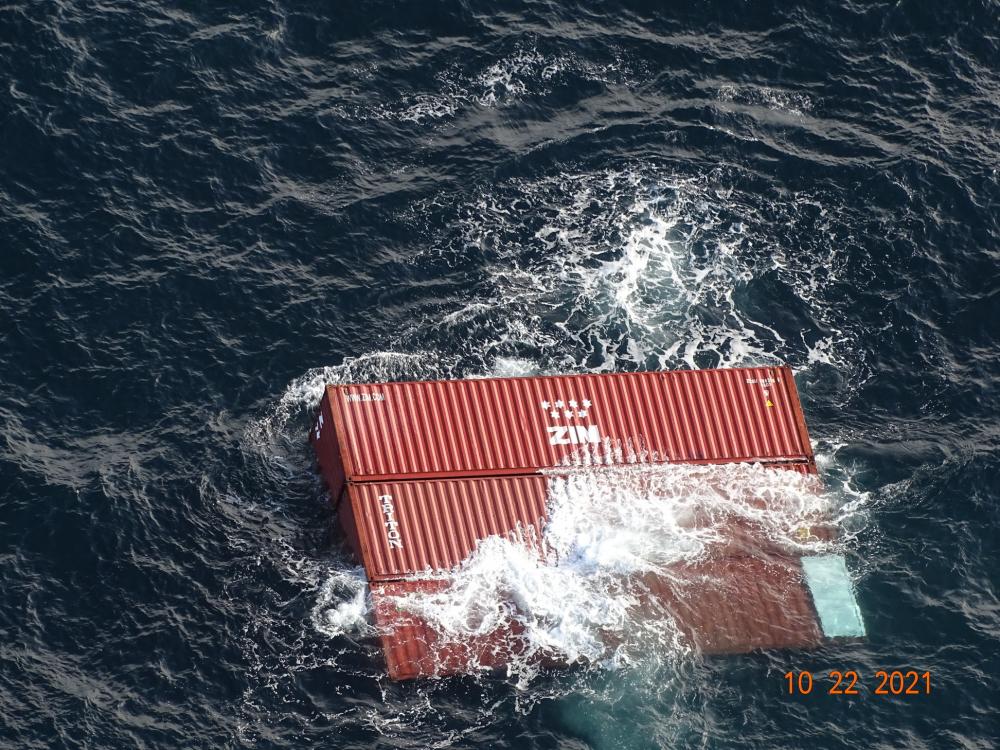 The incident occurred when the 4,253 TEU vessel heeled 35 degrees in heavy swells 38 miles west of the Strait of Juan de Fuca while en route from Busan, South Korea, to Vancouver, British Columbia.
Some containers onboard were damaged and caught fire. At least two of them reportedly contain hazardous material. The fire has now been extinguished, Israeli shipping company ZIM confirmed on 25 October.
Most crew members were evacuated from the vessel, and a few stayed on board to assist with the firefighting efforts. No injuries were reported to any crew members.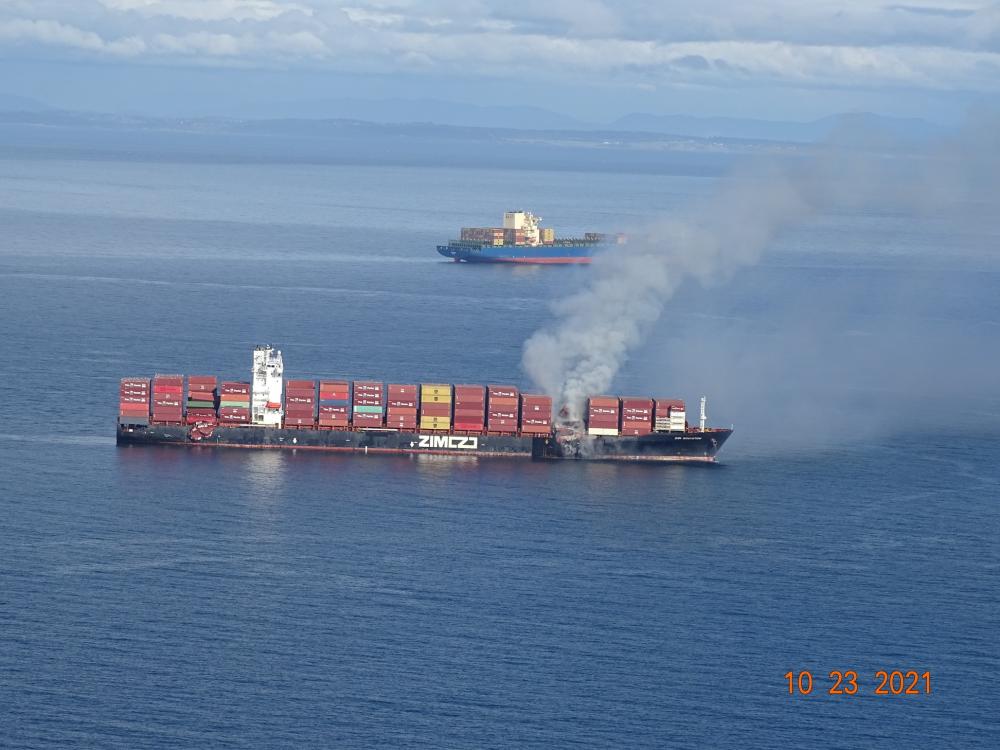 The US, Canadian coast guards and other local authorities were notified and the boxship was instructed to anchor off the Canadian Coast. It moored 5 miles from Victoria, British Columbia.
The U.S. Coast Guard Air Station Port Angeles was able to locate 35 of the containers. The aircrew deployed a self-locating datum marker buoy to monitor the movement of the containers.
"The U.S. Coast Guard continues to monitor the situation, engaging with our Canadian and tribal partners to respond and support as requested while this incident continues to develop," Capt. Daniel Broadhurst, chief of incident management for the 13th Coast Guard District, commented.
The 2008-built ZIM Kingston is owned by Greek shipping company Danaos Shipping and chartered by ZIM.
"We are closely coordinating with the vessel's owners, the Canadian authorities and other relevant agencies, while working under heavy weather conditions, to handle the incident," ZIM said in an initial statement.
Over the past year, several thousands of containers were lost at sea in a number of incidents worldwide. Containers lost at sea represent a potential danger to maritime safety and are a threat to the environment, particularly with regard to the plastics they contain.
Earlier this year, the International Maritime Organization's (IMO) Maritime Safety Committee (MSC) decided to initiate new measures to detect and report containers lost at sea, which may enhance their positioning, tracking and recovery.
The UN maritime body agreed to establish a compulsory system to declare the loss of containers and set up means on board to easily identify the exact number of losses.