Zinus to provide shore power solutions for Seaspan Ferries
Norwegian shore power solutions provider Zinus has signed a contract with Seaspan Ferries to provide charging solutions in British Columbia.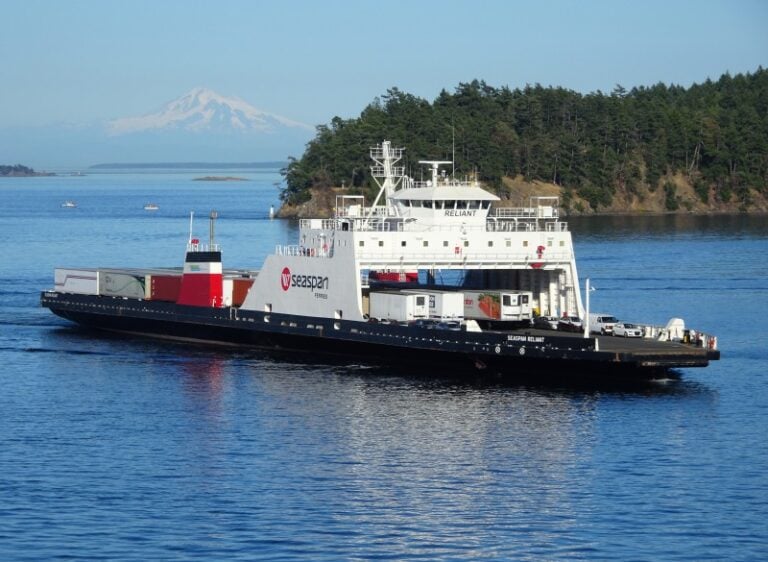 The contract with Seaspan Ferries includes the supply of three Zinus autonomous solution units, consisting of three ZPP700 Automatic Telescopic Charging Towers and three SWC100 Autonomous Onboard Receiver systems. These technologies will enable quick and autonomous connection to the grid to facilitate high-power shore charging of the hybrid fleet's onboard energy storage systems.
Seaspan Ferries, part of Canadian Seaspan ULC, serves the Vancouver Island supply chain.
"Zinus is thrilled to break into the North American market with this order, as it signifies a promising step towards a future of sustainable, efficient marine transportation in the region. This collaboration between Zinus and Seaspan Ferries showcases the potential for innovation and growth in the industry, as both companies share a commitment to delivering environmentally conscious, … solutions," states Tore Martin Svanheld, VP Sales of Zinus.
According to the company, the contract highlights the increasing demand for sustainable technologies throughout the world in the maritime sector.
"This is an especially important order for Zinus, as we continue to expand our solutions globally. We are honored to have been chosen by Seaspan to support their operations in North America and look forward to a lasting partnership," added Ronny Olson, Sales Director in Zinus.
Seaspan Ferries recently began running all six of its commercial ferries on 100% biodiesel, following the success of a pilot project launched last year. The company also recently began using 100% soy-based biofuel on its tugboat fleet and expects to transition to using biofuel on all its harbour ship-docking tugs before the end of 2022.