ABS, GE teaming up on digital twin tech for offshore rigs
ABS, one of the world's leading classification societies, has teamed up with GE collaborating on digital twin offshore rig deployment for equipment health monitoring and prediction.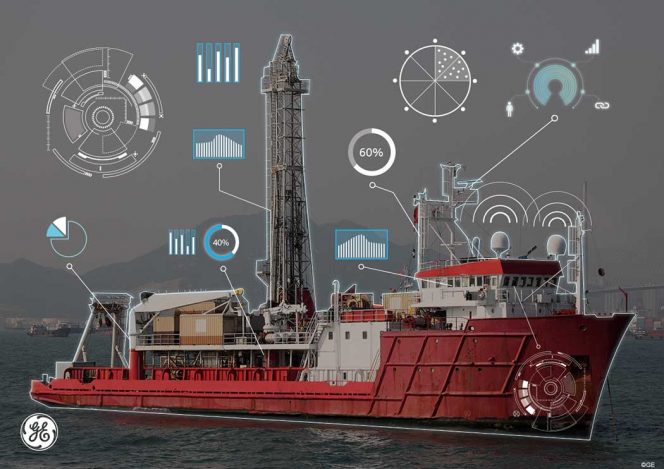 ABS has said it has awarded GE a Service Provider recognition for GE's Marine Solutions' SeaStream Insight—a data analytics-informed solution that provides health and performance monitoring of rig equipment via a digital twin—enabling condition-based maintenance on ABS classed rigs, within an ABS Preventative Maintenance Program.
ABS worked with GE to verify and validate its capabilities on several equipment types, ABS said. The initial program covers six equipment types; Thruster Electrical and Mechanical Drive Train; Rig Jacking System; Power Generation Engines and Generator Sets; Topdrives; Mud Pumps; and Drawworks.
According to ABS, GE's digital twin models and data analytics afford comprehensive trending of operational data to monitor health-state towards predicting anomalies or degradation of marine and drilling equipment installed on vessels.
"Working with ABS, we are proactively improving uptime in drilling operations and reducing maintenance costs for drilling contractors," said Krishna Uppuluri, VP Products, GE's Marine Solutions. "Currently deployed on some offshore vessels, the solution targets a 20 percent reduction in maintenance operating expenditures."
GE's SeaStream Insight solution is the first recognized by ABS for a third-party service provider. Leveraging results from analytics models for rig-specific condition information, ABS aims to provide targeted and optimized class surveys.
"ABS is building on our maritime industry leadership—merging our deep knowledge of offshore assets with new capabilities in data science and advanced analytics to help our clients achieve operational efficiencies—while improving their class experience," said ABS Chairman, President and CEO Christopher J. Wiernicki.
"We are excited to support GE and the industry in utilizing GE's digital rig solution. This is completely consistent with our efforts to integrate digital technologies into the survey model," said Wiernicki. "Going forward the ABS-recognized solution, based on smart technology implementation, will help prioritize repair and maintenance requirements, reduce downtime and allow assets to remain in service longer, while also meeting class requirements."