Advocacy firm calls for ousting of Chevron CEO, lead director over climate change policies
American issue-advocacy organisation Majority Action has urged stakeholders of U.S. supermajor Chevron to vote against the re-election of the current chief executive officer (CEO) and lead director.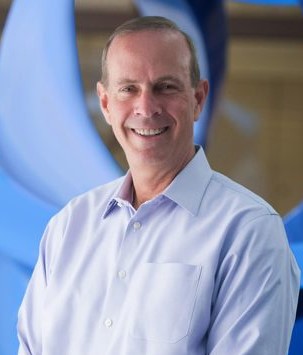 Majority Action said that the removal of Chevron CEO Michael K. Wirth and lead director Ronald D. Sugar was due to the company's failure to set net-zero targets, align its capital investments with limiting warming to 1.5°C, or ensure its policy influence activities would support doing so.
"Therefore, we recommend that shareholders vote against chair and chief executive officer Michael K. Wirth and lead director Ronald D. Sugar at the company's annual meeting on 26 May 2021", Majority Action said in a securities filing submitted by Chevron on Thursday.
The advocacy organisation noted Chevron's position as the second-largest integrated energy company headquartered in the United States and that it was one of the 167 target companies named by Climate Action 100+ as the largest global emitters and "key to driving the global net-zero emissions transition".
Majority Action most specifically addressed major asset managers like BlackRock and Vanguard, who hold outsized voting power at most S&P 500 companies, to use their power to oppose directors on boards failing to bring forth policies that help with climate change.
In the case of Chevron, Vanguard holds the largest single share in the supermajor while BlackRock sits in third place behind SSgA Funds Management.
Failure to set net-zero targets
Chevron, unlike many of its European rivals like Shell, BP, Equinor, Total, and Eni, has no net-zero targets or targets for reducing its Scope 3 emissions from burning the fuels it produces.
While its recent Climate Change Resilience report, released in March 2021, contains language about supporting the global net-zero goals of the Paris Agreement, its stated actions include greenhouse gas intensity targets for its operations, increasing production of biofuels, and investments into technologies such as carbon capture, utilization, and storage.
But, according to Climate Action 100+, Chevron meets none of the criteria for net-zero and greenhouse gas reduction target setting and has not set targets that cover the most relevant Scope 3 emissions categories for its sector.
To elaborate, Scope 3 emissions are emissions from the burning of products sold, and on a full equity share basis.
Another problem for Chevron, pointed out by Majority Action, was that 60-70 per cent of the company's potential capital expenditures in unsanctioned projects between 2020-2030 exceed the carbon budget for the IEA's Beyond 2°C scenario, and therefore fall well outside the 1.5°C carbon budget.
Chevron is the operator of one of the largest active projects that fall outside that scenario, the $5.7 billion Anchor deepwater project in the Gulf of Mexico.
The lead director issue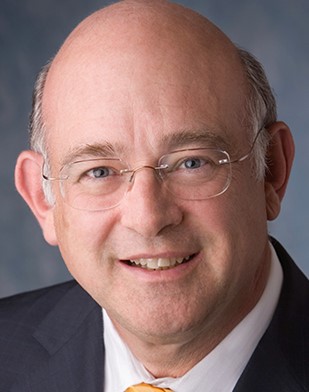 In 2019, holders of 13.2 per cent of shares did not support lead director Ronald D. Sugar while in 2020, 13.8 per cent of shares were voted against him or abstained.
Majority Action stated that many investors voted against Sugar due to his length of tenure, which may compromise independence, and the number of other public boards on which he served – Chevron, Apple, Amgen, and Uber, along with several advisory commitments.
Several investors that voted against Sugar in 2020 cited inadequate management of climate risks while DWS Investment referenced "severe ESG controversies" in which Chevron is involved, including "failure to mitigate climate change or prevent pollution and poor labour practices".
Chevron – one of many
Activists urging BlackRock and Vanguard to vote against a CEO or director is not being done for the first time with Chevron. This is not the first case even this year. More precisely, it is becoming a frequent occurrence.
The other company activists hold a grudge against is ExxonMobil. Supporters from various groups have sent at least 10,000 emails to both BlackRock and Vanguard and made hundreds of phone calls to BlackRock's offices, asking them to vote against CEO Darren Woods and lead independent director Kenneth Frazier. The two money management firms hold more than 13 per cent of ExxonMobil shares combined.
The biggest reason why BlackRock and Vanguard are used as a tool to press the two supermajors is the fact that both money management firms signed the Net Zero Asset Managers Initiative, vowing to press portfolio companies to achieve net-zero emissions by 2050 or sooner. And, like Chevron, ExxonMobil has no net-zero initiative in place.
ExxonMobil is also battling activist hedge fund Engine No. 1 over four seats on the 12-member board and the company's future direction. The fund has ExxonMobil's lack of a clear transition to cleaner fuels.
As for other initiatives made by Majority Action, they are also attempting to remove Duke Energy CEO Lynn Good and lead independent director Michael G. Browning. Others are for the removals of Valero Energy's Joseph W. Gorder and Robert A. Profusek, GoldmanSachs' David M. Solomon and Adebayo O. Ogunlesi, as well as Berkshire Hathaway's Warren E. Buffett.