After Saipem, Rosetti Marino confirms work on new FSRU project off Italy
Italy's Rosetti Marino has been hired by Snam Rete Gas, through a temporary association of companies with Saipem and Micoperi, for work on the facilities for a floating storage and regasification unit (FSRU) to be developed for deployment in the Adriatic Sea, off the coast of Ravenna, Italy.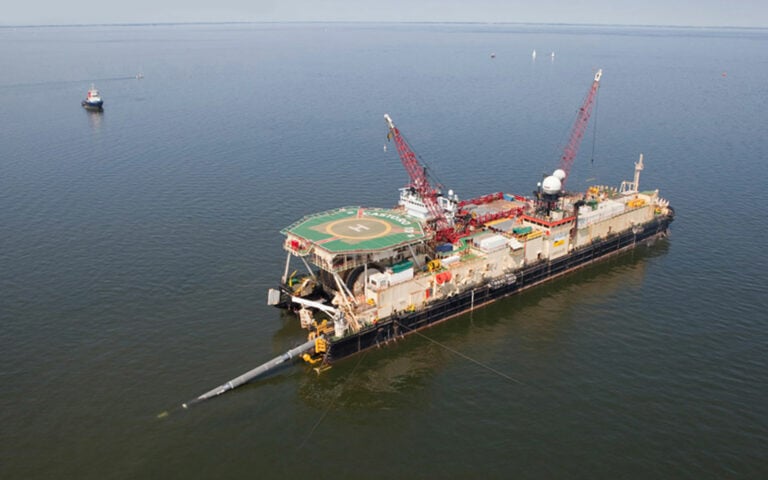 According to Rosetti Marino, the scope of work for the project covers engineering, materials procurement, construction (EPC), and load-out for delivery of a new gas receiving platform – jacket and deck – mooring facilities for the FSRU and LNG carriers. The Italian player underlines that the activities will start immediately and are expected to be completed by November 2024.
This comes shortly after Saipem confirmed the award of a contract for the construction of facilities for this FSRU, which will be located offshore Ravenna. The shore crossing will use a micro tunnelling system to minimise environmental impacts and offshore operations will be executed by the Castoro 10 pipelay barge.
Saipem's work scope encompasses the EPCI of a new offshore facility, linked to the existing one, for the docking and mooring of the FSRU, to be connected to shore via a 26" offshore pipeline 8.5 kilometres in length, plus a 2.6-kilometre onshore pipeline and a parallel fiber optic cable.
Aside from this deal with Snam, Rosetti Marino also got its hands on an EPC contract, awarded by Chantiers de l'Atlantique, for the construction of the electric substation jacket, which weighs approximately 2,000 tons. This jacket is destined for RWE's Nordseecluster offshore wind farm.
Thanks to this deal, Rosetti Marino will be in charge of the construction engineering, material procurement, construction work and load out for delivery. The operations are due to kick off shortly and are expected to be completed within the summer of 2025.