AL Group taps ABS to study Ultramax conversion to methanol
The American Bureau of Shipping (ABS) and Asiatic Lloyd Maritime LLP, member of the AL Group, have signed a joint development project (JDP) to study the feasibility of converting the fuel system of an ultramax bulk carrier, from conventional diesel to methanol.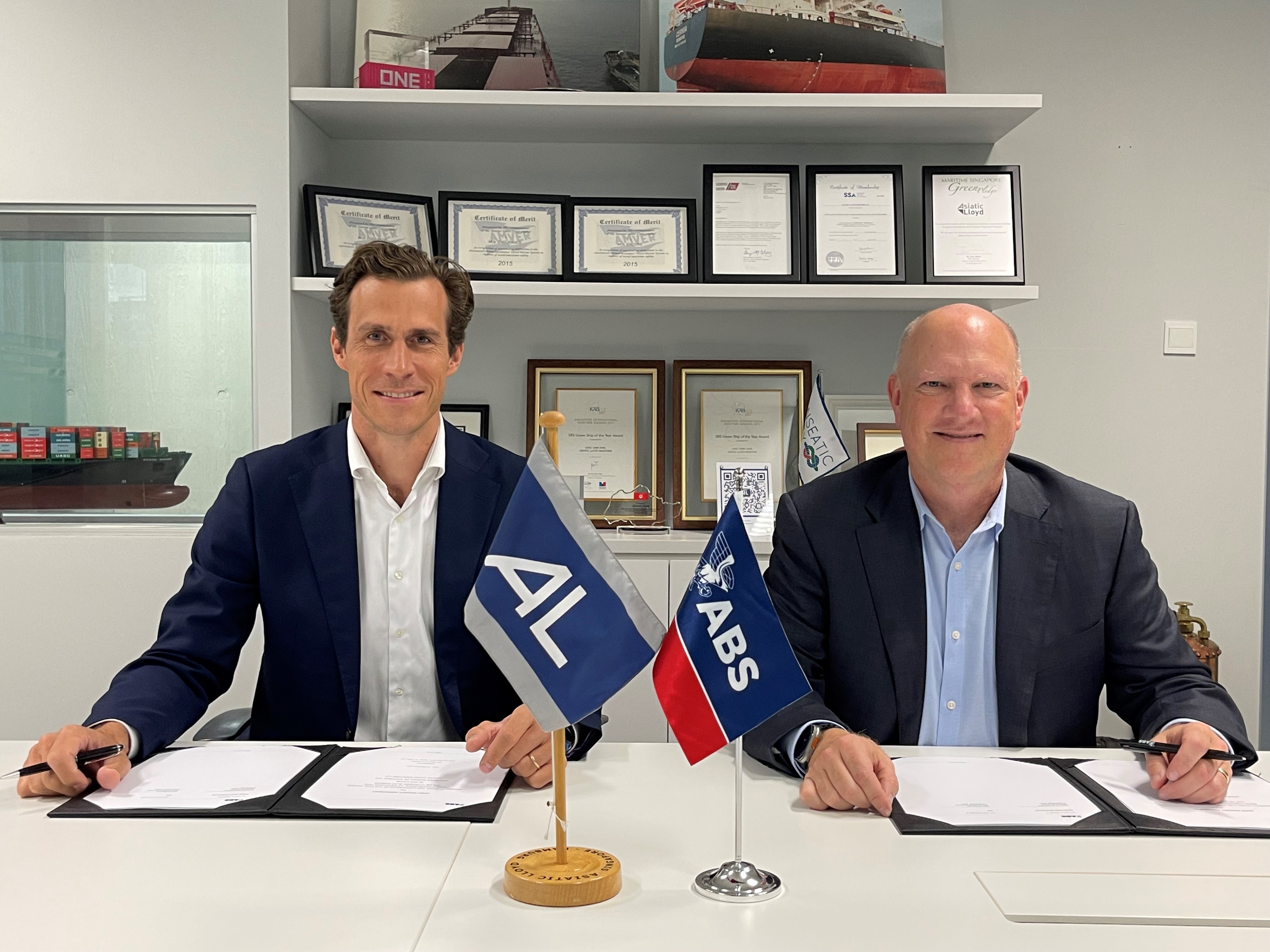 The study is focused on a series of up to eight ABS Classed Ultramax bulk carriers ordered for construction in the New Hantong Shipyard, China, for AL Group.
"Converting vessel propulsion systems to take advantage of the decarbonization potential afforded by methanol is going to be an important part of the industry's green energy transition. It is great to work with forward-thinking partners like AL Group to support their development of a modern fleet with operations," said John McDonald, ABS President and COO.
"At AL Group, we continue with unwavering dedication on our journey of sustainability and efforts on decarbonization. This joint development project with ABS allows us to explore actively the adoption of low-carbon fuel options for our future fleet, while fortifying our commitment to environmental stewardship, emissions reduction, and innovation," said Friedrich Bunnemann, Managing Partner of AL Group and Asiatic Lloyd Maritime LLP.
The move follows in the footsteps of industry majors like Berge Bulk, PCL and PacOcean which have also turned to ABS to study conversion to methanol of their respective fleets.
The containership sector has also been at the forefront of the methanol-conversion projects announced recently, with Hapag-Lloyd, Seaspan, and Maersk forging partnerships with industry majors and engine manufacturers to retrofit existing engines to run on methanol.
2022 and 2023 have been stellar years for methanol, especially for newbuilding projects, pushing the world's methanol-powered fleet to over 200 ships, including those in operation and on order.
The container shipping sector leads the pack here as well, with 142 ships on order, according to the data from DNV. Chemical tankers follow suit in the second place, with 14 ships on order and 23 in operation.
That being said, the shipping industry is witnessing methanol being pursued as a means of propulsion in various new sectors. Just weeks ago, China Merchants Energy Shipping (CMES) ordered the world's first methanol dual-fuel Very Large Crude Carrier (VLCC).
Dalian Shipbuilding Industry Group Co. has been commissioned to build the 306,000-ton methanol dual-fuel giant for $107.5 million.
The delivery of the vessel should be no later than April 2026, as indicated earlier by the shipowner.
Separately, ABS announced that it has awarded approval in principle (AIP) to Samsung Heavy Industries Co., Ltd. (SHI) for its cyber resilience systems design. ABS said that the design incorporates security zones with well-defined security capabilities, network protection safeguards, and managed access for remotely controlled systems.