Alphaliner: Transpacific Route to See 8 Pct Rise in Capacity
Total capacity on the transpacific routes is expected to increase by at least 8% by July this year, according to Alphaliner.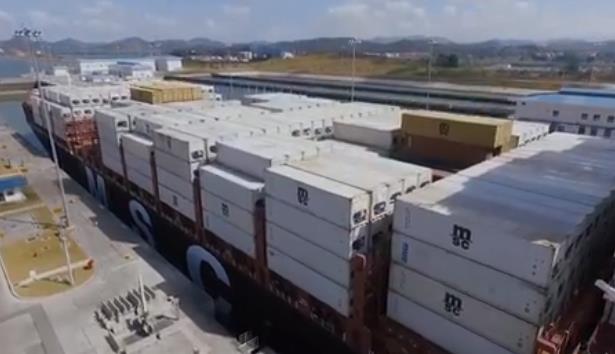 So far, two new services were unveiled for the routes, which are expected to add to various capacity upgrades planned on existing services.
Overall capacity to both the US West Coast and US East Coast is expected to increase by 8 to 9%, with additional capacity to be progressively phased in from April.
Alphaliner informed that OCEAN Alliance carriers are to contribute the bulk of the additional capacity, with overall growth of more than 10%, while SM Line would almost double its capacity with the launch of a new service to the Pacific Northwest in May 2018.
APL has also announced a new Eagle Express X (EXX) service, to be launched in July 2018, offering a fast eleven-day transit time from Shanghai to Los Angeles. The new loop is set to challenge the ten-day express service that Matson offers on its China-Long Beach Express (CLX).
"The planned capacity increases will have an impact on the ongoing rate negotiations for the new annual Transpacific service contracts from May 1 and spot freight rates are expected to come under pressure as vessel utilisation falls," Alphaliner said.
After the brief recovery of January and February, SCFI spot rates are to register falls in the coming weeks as demands slows after the Lunar New Year holidays in the Far East.