Anadarko enters another sale agreement for Mozambique gas
Anadarko Petroleum has announced that Mozambique LNG1 Company, a jointly owned sales entity of the Mozambique Area 1 co-venturers, has signed a sale and purchase agreement with India's Bharat Gas Resources, a subsidiary of Bharat Petroleum Corporation Ltd. (BPCL).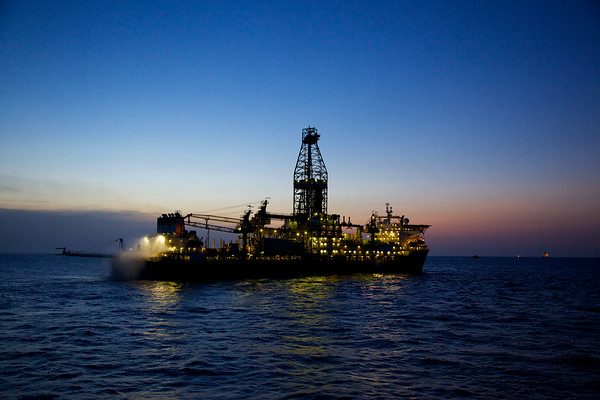 ---
The agreement is for one million tonnes per annum (MTPA) for a term of 15 years, Anadarko said on Friday.
"In addition to BPCL being an upstream equity co-venturer in the Mozambique LNG project, we are also pleased to have them as one of our foundation customers," said Mitch Ingram, Anadarko Executive Vice President, International, Deepwater & Exploration.
"With this agreement, Mozambique LNG now has executed more than 8.5 MTPA of SPAs. India's role in the global LNG market will continue to grow with Mozambique LNG being a natural supplier given its geographic proximity and 30-percent Indian state-owned interest in Mozambique LNG."
To remind, Anadarko has already signed the gas sale and purchase agreement with CNOOC, Tokyo Gas, Centrica, Shell, Tohoku, and EDF.
As reported by Offshore Energy Today earlier in February, Anadarko said it was progressing towards making a Final Investment Decision (FID) for the project in the first half of 2019.
Days later, Reuters reported that the FID for Anadarko's massive offshore natural gas block in Mozambique was expected to be ready by March or April, citing the chairman of Mozambique's national oil company ENH. According to Reuters, this was the first time any of the seven partners in the block had given a specific timeline regarding an investment plan for the block.
Anadarko is developing Mozambique's first onshore LNG plant consisting of two initial LNG trains with a total nameplate capacity of 12.88 MTPA to support the development of the Golfinho/Atum field located entirely within Offshore Area 1.
Anadarko Moçambique Área 1, Lda, a wholly owned subsidiary of Anadarko Petroleum, operates Offshore Area 1 with a 26.5-percent working interest. Co-venturers include ENH Rovuma Área Um, S.A. (15 percent), Mitsui E&P Mozambique Area1 Ltd. (20 percent), ONGC Videsh (10 percent), Beas Rovuma Energy Mozambique Limited (10 percent), BPRL Ventures Mozambique B.V. (10 percent), and PTTEP Mozambique Area 1 Limited (8.5 percent).
Offshore Energy Today Staff