Another win for McDermott in Asia, thanks to new multi-million deal with ONGC
U.S. offshore engineering and construction player McDermott has tucked under its belt a new transportation and installation contract with Oil and Natural Gas Corporation (ONGC) for a gas project offshore India.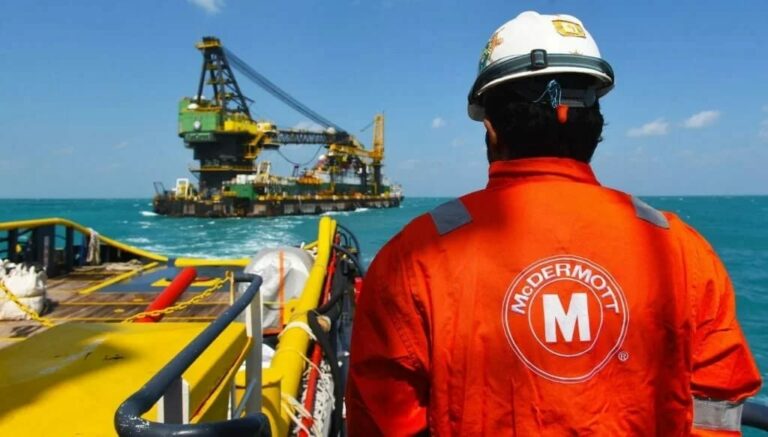 According to McDermott, the award of this large transportation and installation contract by ONGC for the KG-DWN-98/2 development project located off the east coast of India will bring between $50 million and $250 million. The project management and engineering are planned to be executed from Kuala Lumpur, Malaysia, with support from the company's other offices.
Mahesh Swaminathan, McDermott's Senior Vice President, Subsea and Floating Facilities, commented: "This award demonstrates McDermott's track record of executing fast-track projects of this nature. It not only builds on the successes of our ongoing work for the KG-DWN-98/2 project but stands as a testament to our strong working relationship with ONGC. We are confident that our collaborative approach will continue to position us well for the successful delivery of this next stage of this important project for India."
Under the scope of the contract, the U.S. player will perform the transportation and installation of a central processing platform (CPP) and living quarters. Following installation, the CPP will be used to process wet gas which will then be transferred from the platform to an onshore terminal. The CPP award is an expansion of the U.S. firm's current scope of work under the KG-DWN-98/2 project, which is perceived to be one of the largest subsea projects in India.
Originally awarded in 2018 and currently nearing completion, the integrated subsea package includes the supply of all subsea production systems (SPS), including 26 deepwater trees, and the installation of subsea umbilicals, risers, and flowlines (SURF) at a water depth of between zero to 1,300 meters.
This award comes a week after McDermott got its hands on a limited letter of award for work on a gas development project offshore Vietnam, as part of a consortium with PTSC. The full project contract is slated to be executed in early 2024 with an award value of more than $1 billion.
The U.S. company was also hired by PRIO in September 2023 on a transportation and installation contract for development in Brazil's Campos basin.