McDermott to install subsea structures for Brazil's oil & gas company
Brazilian oil and gas company PRIO, formerly known as PetroRio, has awarded McDermott with a transportation and installation contract for a development in Brazil's Campos basin.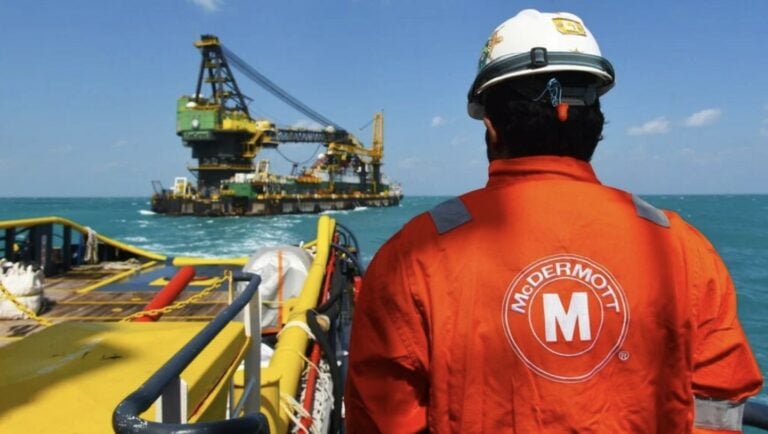 Under the contract, McDermott will perform the transportation and installation of approximately 30 kilometers of coated 10-inch rigid pipelines and associated subsea structures for the Wahoo field.
Once installed, the pipelines will connect the field to the Frade floating production storage and offloading (FPSO) unit.
The company's team in Rio de Janeiro will oversee project management and engineering, while installation activities will be performed by one of its rigid pipelay vessels.
The contract also includes an extension option for a second pipeline.
"This award is a reflection of our offshore installation expertise in the region," said Mahesh Swaminathan, McDermott's Senior Vice President of subsea and Floating Facilities. "Our proven track record in subsea installations, state-of-the-art vessels, technical expertise, and collaborative approach positions us well for the successful delivery of this project."
The Wahoo field is located about 30 kilometers north of the already-producing Frade field in Brazil's Campos basin.
As part of its plans to create a production cluster through the tie-back between the Wahoo and Frade fields, PRIO submitted a development plan to the National Petroleum Agency, Natural Gas and Biofuels (ANP) in December 2021.
In April 2022, the company confirmed the receipt of the operating license, issued by the Brazilian Institute of the Environment and Renewable Natural Resources (Ibama), for the drilling of new wells on the Frade field.
PRIO announced this July it had brought on stream the ODP5 (F23P3) well in the Frade field, with stabilized initial production of approximately 8,000 barrels of oil per day.
SUBSCRIBE