As its order book grows, Dyna-Mac forges two new alliances
Singapore's Dyna-Mac has secured two new contracts, bringing its net order book to date to S$461.1 million (about $338.7million), and also entered into two new strategic alliances.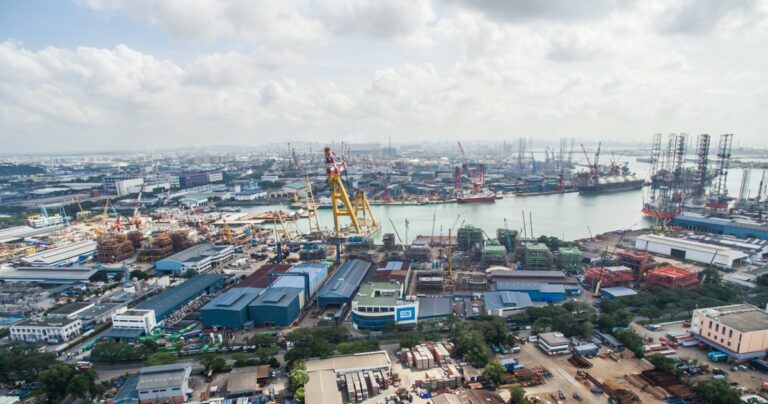 The total value of the two new contracts is estimated at about S$90.3 million or about $66 million.
The first contract involves additional work scope to be performed on an ongoing FPSO topside module fabrication project currently under construction in the shipyard. With the increased work scope, the expected completion is scheduled for 3Q 2023.
The second contract is for the repair, refurbishment, and reactivation of a mobile offshore tender-assisted drilling rig. On completion in June 2022, the rig will be deployed in the Gulf of Thailand.
In addition, the company announced the completion and delivery of several projects for the months of March and April 2022. These include the completion of five modules for the Prosperity FPSO project; two pipe racks for the Golar Gimi FLNG project; and, one geostationary turret assembly unit for an FPSO for India.
Two new alliances for Dyna-Mac
Dyna-Mac has also informed it has entered into strategic agreements with partners Malaysia Marine and Heavy Engineering (MMHE) and MAN Energy Solutions Switzerland (MAN ES).
The alliance with MMHE has been made through a consortium agreement for the purpose of mutual cooperation and joint bidding on targeted international projects. As a result, this synergistic partnership will jointly offer one-stop solutions for module fabrication, vessel conversion and integration work as well as other projects of mutual interest.
Lim Ah Cheng, Chief Executive Officer & Executive Director of Dyna-Mac, said: "Through this agreement, Dyna-Mac will be able to increase its capacity to execute projects beyond our Singapore yards, while MMHE will be able to capitalise on its yard capacity and capability to support in realising a shared vision and addressing the market demands."
On the other hand, the alliance with MAN ES has been made for the purpose of establishing a packaging cooperation agreement to jointly bid and execute any projects requiring packaging activities, whereby Dyna-Mac will perform the packaging scope while MAN ES will provide the core compressor train technology, as well as for both parties to jointly participate in projects of mutual interests.
This partnership also allows both Dyna-Mac and MAN ES to explore further areas of joint cooperation on services, marketing and technology development (R&D), including but not limited to clean technology and decarbonisation solutions such as carbon capture, utilisation and storage (CCUS).
In related news, one of the more recent contract awards for Dyna-Mac was secured in August last year for the supply, fabrication, and construction of topside modules to be executed by Dyna-Mac's joint venture company (JVCo) in China.
A couple of months before that, the company also won additional work scope from an existing customer for the procurement of materials and assembly work of an FPSO turret module.