Australia introduces integrated ocean energy marketplace
The Australian Ocean Energy Group (AOEG) has unveiled plans to establish the world's first integrated ocean energy marketplace in an effort to accelerate the adoption of wave and tidal energy in the county, and showcase the ability of ocean energy to integrate with other renewables.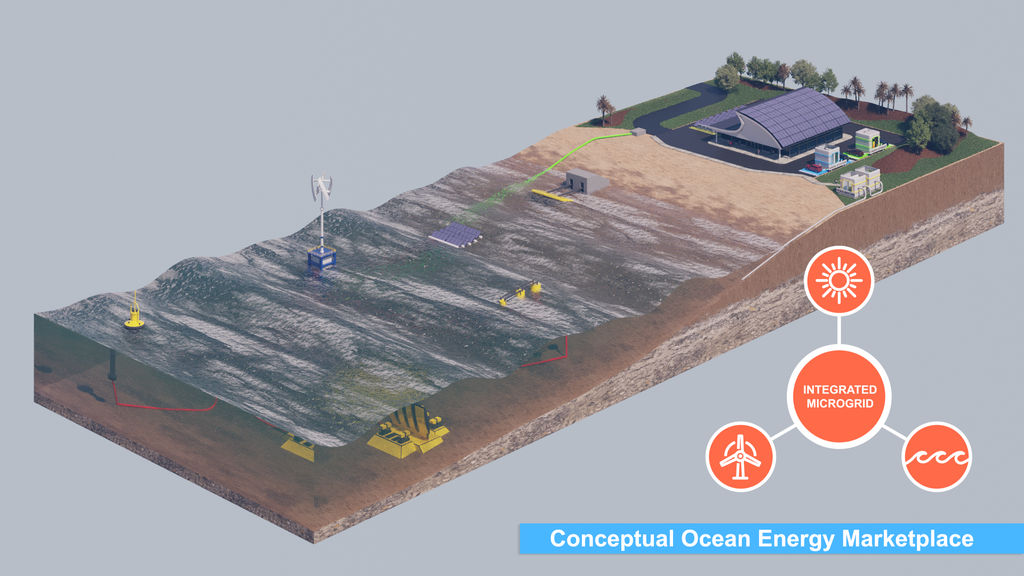 Supported by the National Energy Resources Australia and Climate-KIC, AOEG has set out the intention to create the world's first integrated ocean energy marketplace to drive market awareness, improve accessibility to technology, and ensure affordability.
Namely, this novel approach is expected to catalyse commercialization of ocean energy by changing the dynamics from technology push to market pull, according to AOEG – an industry-led cluster formed to facilitate collaboration of the ocean energy industry in Australia.
The integrated ocean energy marketplace will be a hub where supply and demand can intersect to generate awareness, allowing renewable technology companies, specialist suppliers and potential customers to connect and model solutions for transition to meet net-zero emissions targets.
It will also help accelerate development of integrated commercial ocean energy projects, addressing community and government priorities by providing market access to design cost-effective solutions, ultimately de-risking investment.
Initially delivered as a digital platform and knowledge centre, the project will grow to include a physical marketplace in Albany and Southwestern Australia, which offers some of the world's highest quality wave energy resources, AOEG said.
The marketplace will showcase the on-site generation of electricity through an integrated ocean energy microgrid, utilizing a range of wave energy devices to provide perpetual and predictable power, alongside solar and wind devices.
Low-power desalination units, modular green hydrogen production, and novel energy storage systems will display the additional benefits of renewables, whilst the interpretation centre will offer community engagement opportunities to educate the current and next generation.
The marketplace is also expected to catalyse commercial projects in off-grid markets, enabling customized hybrid grids to be designed for optimal net-zero energy solutions.
"The AOEG believes that seeing leads to understanding, and understanding underpins adoption. We're seeking partners who share our vision to join us in revealing and realizing the full potential of integrated ocean energy in the transition to a sustainable future for all", the group said.
When developed, the marketplace will 'mirror' a commercial, integrated ocean energy system that generates and sells electricity to its customer.
By seeing diverse renewable technologies working together, AOEG anticipates markets will witness the advantages of developing integrated energy systems and will be motivated to pursue development for themselves.
The high energy density of waves and tidal streams could provide reliable baseload energy overcoming the intermittency challenges when combined with other renewables, according to AOEG.
This means ocean energy has the potential to reliably and efficiently sustain diesel-reliant blue economy communities for industries such as aquaculture, ports, marine transport, fishing and coastal monitoring, and can provide clean power to decarbonize offshore gas production, desalinate water, and produce green hydrogen.