Australia's Marinus Link Deemed Feasible
A second interconnector with Tasmania is a step closer, with TasNetworks' assessment of the business case finding a 1500 MW link is feasible and could begin operating as soon as 2027.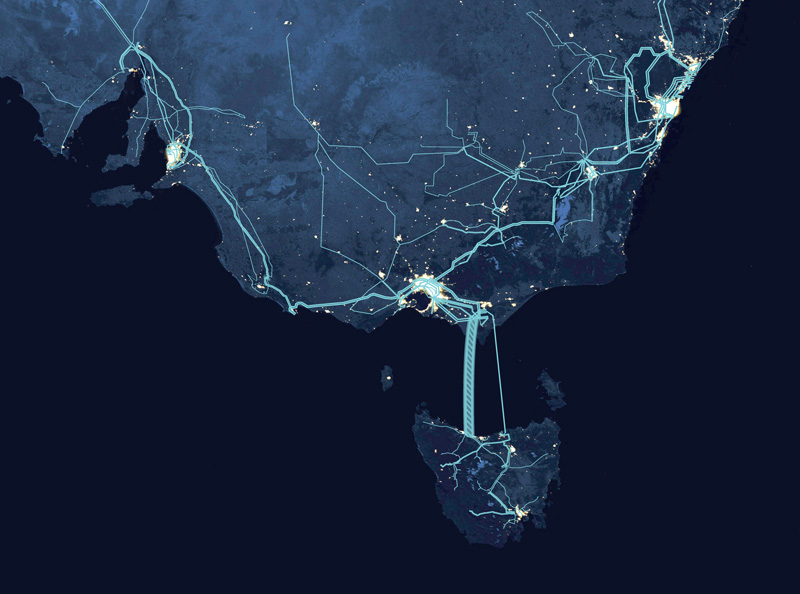 Dubbed the Marinus Link, the new interconnector would complement the existing 500 MW Basslink cable and allow Tasmania to supply more renewable energy to the National electricity market.
The business case found that 1500 MW is the ideal size for a second link, built with two separate 750 MW cables routed from near Burnie on Tasmania's north-west coast to the Latrobe Valley in Victoria.
The first 750MW cable could be in service by 2027, with the second phase commissioned in 2030 or 2032.
Estimates predict the Marinus Link will cost $3.5 billion and unlock up to $5 billion in new renewable energy investments over its lifetime.
TasNetworks CEO, Lance Balcombe, said: "Marinus Link and supporting transmission would unlock Tasmania's cost-competitive generation and storage resources. Together they are part of the lowest cost solution to provide dispatchable, clean energy to the NEM where and when it's needed,
"Therefore, we conclude that work should continue to progress Marinus Link and supporting transmission upgrades to a 'shovel ready' national infrastructure project, able to be in service from 2027." 
The $10 million study was jointly funded by ARENA and the Tasmania Government.
Prime Minister Scott Morrison announced $56 million in funding to fast-track the project in February, declaring the "interconnector will mean more reliable power at lower prices".
TasNetworks will now begin work on design and approvals phase of the project.