Premium
Backlog boost for sixth quarter in a row stokes Transocean's multi-year upcycle hopes
---
This is a free premium article to give you a sample of what Offshore Energy has to offer as part of our premium section. You can upgrade to premium access here.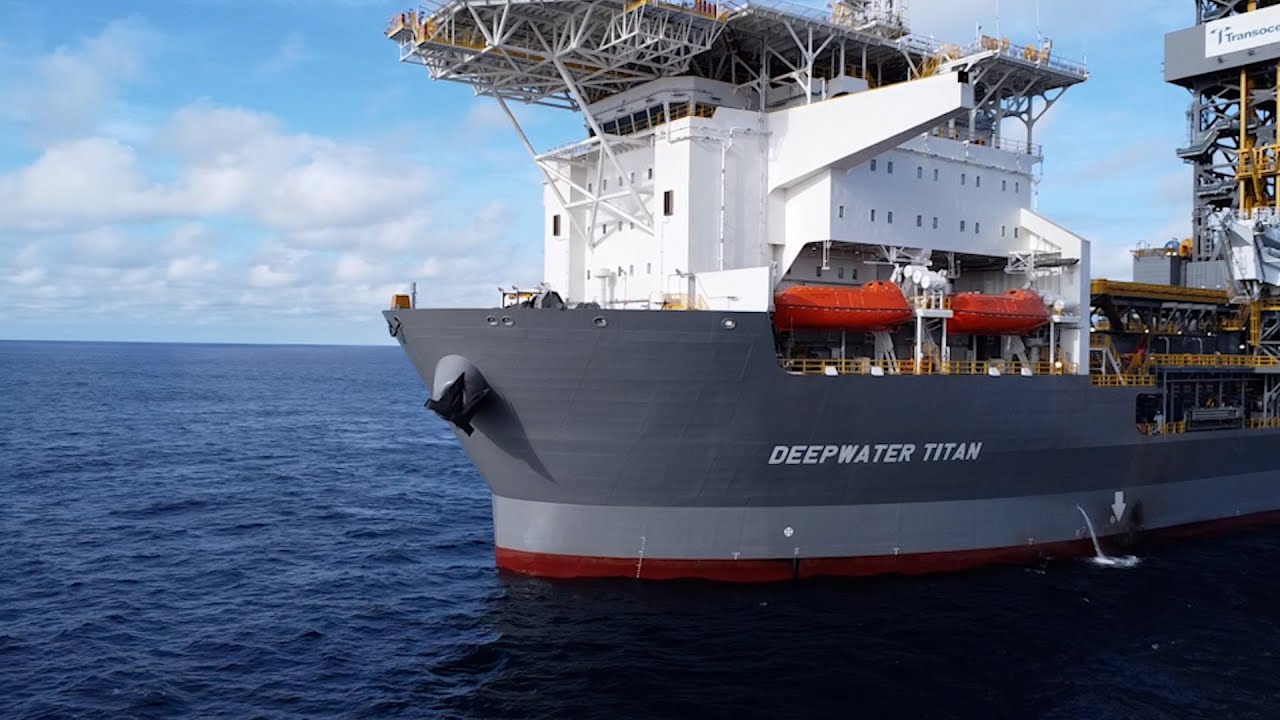 ---
Offshore drilling contractor Transocean has enlarged its contract backlog for the sixth consecutive quarter, expanding it to $9.4 billion at the end of the third quarter of 2023 with several new assignments in the bag. As a result of the ongoing surge in demand within the offshore drilling market, higher day rates are spurring a rise in fleet utilization, which has led the rig owner to conclude that these improvements underpin the early days of a longed-for multi-year upcycle, thus, a further market boom is on the cards down the road.
The outlook for the offshore drilling market appears to be bullish, as confirmed by a report from Fortune Business Insights, which noted that the global offshore drilling market size was valued at $33.22 billion in 2022. The report claims that the offshore drilling market is projected to grow from $36.52 billion in 2023 to $65.63 billion by 2030. This certainly supports rig owners' expectations of a further uptick in day rates and fleet utilization. As the Ukraine crisis drags on, energy players are dishing out much larger sums on drilling activities to reverse the previous decline in spending on hydrocarbon projects.
With countries around the globe upping their capital expenditure ante to ensure future energy demand will be met, operators appear to be poised to invest further in unexploited hydrocarbon reserves, opening the doors for more drilling activities, especially offshore. With this at the forefront, Fortune Business Insights believes that offshore oil and gas production will grow this decade, propelled by investment boost and demand growth. However, the ever-increasing environmental concerns are expected to hamper the forecasted growth to varying degrees depending on the region. Despite this, the growth will not be stifled fully in any region, just constrained more in some than in others.
Looking at this growth based on the rig type, drillships are positioned to take the lion's share, as the deepwater segment is expected to dominate the offshore drilling market due to significant untapped and existing hydrocarbon potential. Asia Pacific is expected to be among the regions spearheading this upcycle due to considerable offshore oil and gas reserves and the region's rising energy demand. Drilling activities in Latin America are also anticipated to be on the rise, led by projects in Brazil and Mexico. In addition, Africa and the Middle East are in the running as well, as new discoveries have prompted a dash for natural gas and oil, which will continue to bolster the global oil and gas supply and stoke the offshore drilling flames.
Transocean unveils high hopes for future drilling opportunities
Transocean's latest fleet status report from October 2023 confirms that the rig owner got its hands on an aggregate incremental backlog associated with new deals and extensions of around $745 million while the company's total backlog jumped to approximately $9.4 billion. While the rig owner revealed more work for a drillship and semi-submersible rigs in its previous fleet status report, the latest one comes with drillship assignments.
The drilling giant's results for the third quarter of 2023 show a net loss attributable to controlling interest of $220 million for the three months ended on September 30, 2023, compared to $165 million in the second quarter of 2023. The results for 3Q 2023 entailed net favorable items of $60 million, including $65 million discrete tax items; and a $5 million loss on impairment of assets. After consideration of these net favorable items, the third quarter of 2023 adjusted net loss was $280 million, compared to the second quarter of 2023 adjusted net loss of $110 million.
The firm's adjusted EBITDA was $162 million in 3Q 2023, compared to $237 million in the prior quarter. In addition, the capital expenditures of $50 million in 3Q 2023 decreased from $76 million in 2Q 2023, primarily due to reduced spending for newbuild rigs under construction. The rig owner's total contract drilling revenues were $713 million in 3Q 2023, compared to $729 million in the second quarter of 2023 while the total adjusted contract drilling revenues were $721 million in 3Q 2023, compared to $748 million in 2Q 2023.
This points to a sequential decrease of $16 million to $713 million, primarily due to idle time on three ultra-deepwater floaters and lower revenue generated by four rigs that were undergoing contract preparation and mobilization activities during the quarter. The company explains that lower fleet revenue efficiency in the third quarter also contributed to the decrease, which was partially offset by increased average daily revenues for three rigs and a full quarter of revenues from the newbuild ultra-deepwater drillship Deepwater Titan and the harsh environment semi-submersible floater Transocean Norge.
Furthermore, the drilling contractor's total fleet average revenue efficiency was 95.4% in 3Q 2023, compared to 97.2% in the prior quarter. The ultra-deepwater floaters' revenue efficiency for 3Q 2023 was 94.3%, compared to 97.3% in 2Q 2023 and 93.5% in 3Q 2022. On the other hand, the company's harsh environment floaters recorded revenue efficiency for 3Q 2023 of 98.1%, compared to 96.8% during the previous quarter and 97.5% during 3Q 2022.
Transocean's total fleet utilization in 3Q 2023 was 49.4%, compared to 54.7% in the second quarter of 2023 and 59.4% in 3Q 2022. While the ultra-deepwater floaters' utilization for 3Q 2023 was 45%, compared to 53.7% in 2Q 2023 and 53.1% in 3Q 2022, the harsh environment floaters' utilization for 3Q 2023 was 63%, compared to 57.7% during the previous quarter and 75.7% during 3Q 2022.
Jeremy Thigpen, Transocean's Chief Executive Officer, commented: "For the sixth consecutive quarter Transocean increased its backlog, ending the third quarter at $9.4 billion dollars. Not only is the size of our backlog industry-leading, but it also contains many of the industry's highest day rate fixtures. In particular, we are pleased to have secured a three-year contract for Deepwater Aquila in Brazil, as it facilitated the acquisition of the outstanding interest in Liquila Ventures Ltd.
"The addition of the Aquila further reinforces Transocean's leadership position in the high-specification, ultra-deepwater drilling market, as she is our eighth 1,400 short ton, dual activity, seventh generation drillship, of which, there are only 12 in the global competitive fleet."
Based on Transocean's results, the contract intangible amortization represented a non-cash revenue reduction of $8 million in 3Q 2023, compared with $19 million in the prior period while the operating and maintenance expense was $524 million, compared to $484 million in 2Q 2023. The sequential increase was primarily due to higher shipyard costs and contract preparation for seven rigs and a full quarter of operations from Deepwater Titan and Transocean Norge.
According to Transocean, the cash used in operating activities was $44 million during the third quarter of 2023, representing a decrease of $201 million compared to the prior quarter. The sequential decrease is primarily due to increased cash disbursements for preparing and mobilizing seven rigs for contracts and timing of interest payments.
The effective tax rate is 16.3%, up from 8.8% in the prior quarter, primarily due to settlements and expirations of uncertain tax positions and releases of valuation allowances. The company owns or has partial ownership interests in and operates a fleet of 37 mobile offshore drilling units, encompassing 28 ultra-deepwater floaters and nine harsh environment floaters.
"Based on our ongoing conversations with customers, we firmly believe that we remain in the early stages of a multi-year upcycle. With our fleet of the most capable high-specification ultra-deepwater drillships and harsh environment semi-submersibles, Transocean is uniquely positioned to capitalize on current and future opportunities," underscored Thigpen.
---
Follow Offshore Energy's Fossil Energy market on social media channels:
Join us at Europe's leading event for the entire offshore energy industry, Offshore Energy Exhibition & Conference (OEEC) 2023, at RAI Amsterdam in the Netherlands on 28 & 29 November 2023.