Bilfinger supporting construction of Bio-LNG plant REEFUEL
German engineering firm Bilfinger is supporting sustainable energy company REEFUELERY with the construction of a bio-LNG plant to help move the energy transition in Germany.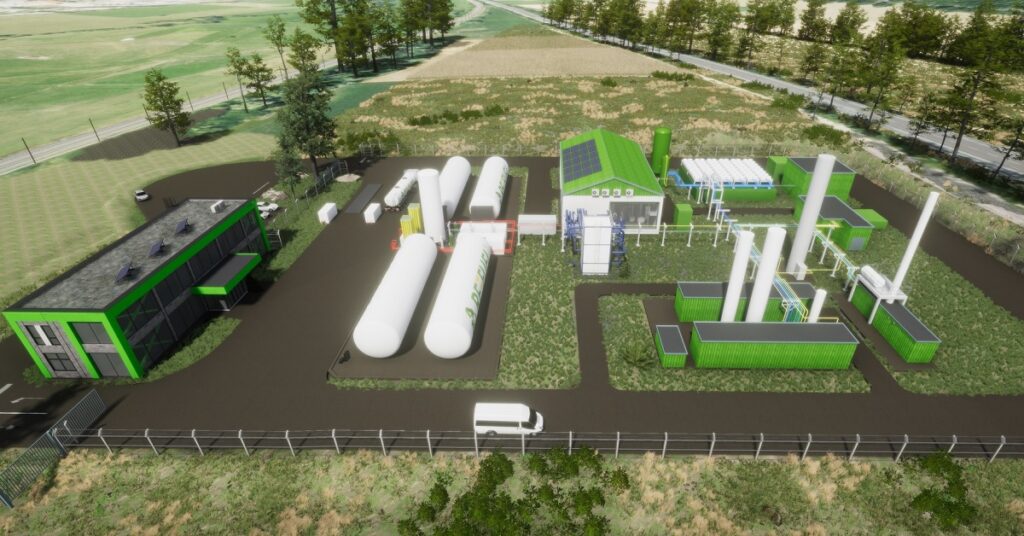 The subsidiary Bilfinger Engineering & Maintenance and REEFUELERY signed the contract for work on the construction of the bio-LNG plant including the refueling facility.
The plant, which will be completed in the first quarter of 2024, will produce LNG from biomethane that will be used as an alternative fuel to reduce CO2 emissions.
"The plant is a model for the circular economy and will help ensure that Germany reduces its dependence on fossil fuels," says Bilfinger Group CEO Thomas Schulz.
The bio-LNG plant near Fulda will produce up to 180 tonnes of climate-neutral fuel per day from biomethane derived from municipal and agricultural residues. The fuel saves a total of up to 550,000 tons of CO2 per year compared with diesel fuel.
REEFUELERY chose the site near Fulda because of its direct access to MIDAL, one of the most powerful gas pipelines in Germany.
The bio-LNG plant is made up of a large number of individual parts, including components for cleaning and liquefying the gas, pumps, storage tanks, and devices for refueling. Bilfinger's services for the construction of the bio-LNG plant include EPC (engineering-procurement-construction) services for the refueling facility as well as piping construction expertise.
The most recent activities Bilfinger is involved in include the engineering of the HyStock project, an underground hydrogen storage facility in the Netherlands.