Bombora moves closer to deeper waters with Floating mWave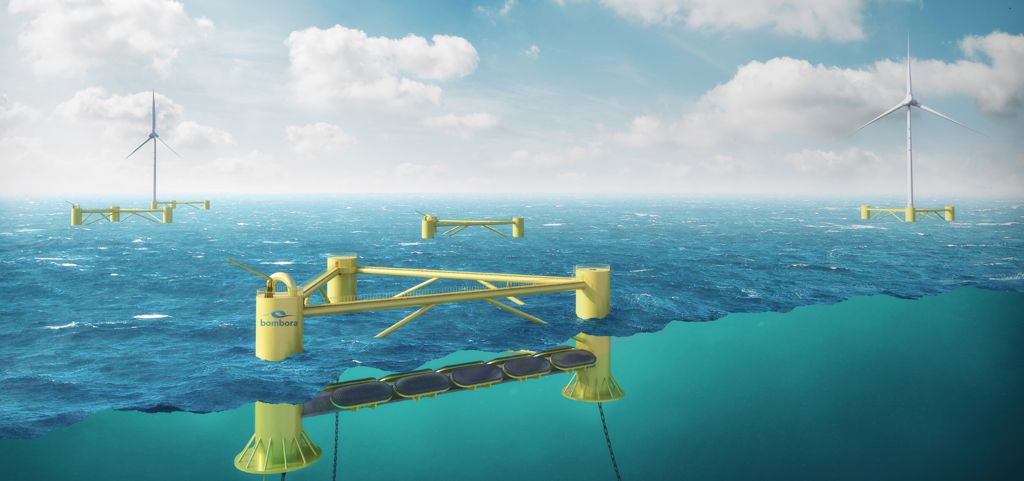 Marine engineering firm Apollo has completed a study for Bombora Wave Power verifying that mWave technology, when applied to a floating platform, can provide added value to large scale offshore energy projects.
The study has reinforced Bombora's research which posits that Floating mWave technology can deliver utility scale energy solutions resulting in significant operational, economic, and environmental benefits, Bombora informed.
Apollo was appointed to support the development of the Floating mWave, with the aim of taking Bombora's utility scale wave energy converter into deeper waters.
Apollo's marine and offshore engineering team advanced the design of the Floating mWave platform structure, and provided supporting data for Bombora's Cost of Energy (COE) analysis, according to Bombora.
Sam Leighton, Bombora's managing director, said: "Accessing higher wave resource climates offshore is part of the strategic plan for our mWave product. We see a gap in the market where either co-location of both wind and wave platforms and the integration of wind and wave onto a shared platform can boost the output and cost efficiency of offshore power projects, supporting the advancement of this emerging global growth market".
In parallel to the study conducted by Apollo, Bombora has continued to progress its project with the Offshore Renewable Energy Catapult's Marine Energy Engineering Centre of Excellence (MEECE).
The project is utilising the full techno-commercial capabilities of MEECE to optimise the performance and cost of Bombora's mWave technology in an offshore environment.
According to Bombora, a very significant commercial opportunity exists in the rapidly expanding floating offshore wind market.
The hard-won success of fixed offshore wind technology – coupled with the long-term experience of the offshore oil and gas industry – is catapulting floating wind along the commercial development pathway.
This is in accordance with the recent UK government announcement of a new 1 GW target for floating wind by 2030 in its pledge to 'build back greener'.
"This high growth market requires innovation to quickly reduce the levelised cost of energy, presenting Bombora with a significant opportunity.
"mWave technology offers a complimentary solution to wind by maximising seabed lease utilisation and power generation whilst improving consistency of power output and improving infrastructure cost utilisation", Bombora said.