Boskalis launches new fallpipe vessel
Dutch offshore services provider Boskalis has commissioned its new fallpipe vessel, used to protect cables and pipelines with rocks in order to prepare the seabed for the installation of wind turbine foundations and protect them from erosion.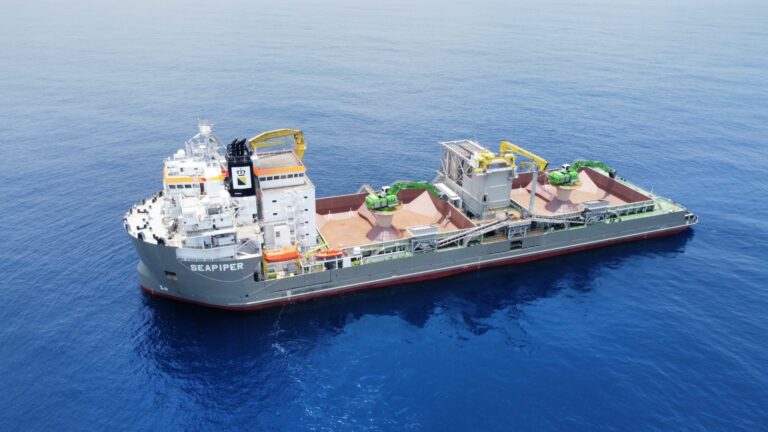 Boskalis reported on 5 May that it had held the naming ceremony for its new fallpipe vessel Seapiper in Singapore.
The company's Central Fleet Support department, Seabed Intervention business unit and other business units worked together in Singapore to convert a semi-submersible transport vessel into a fallpipe vessel in the past nine months.
Altogether, a fallpipe tower, moonpool, two electric excavators and cranes, conveyor belts, additional accommodation, and two holds that can carry a total of 15,000 tons of rock were installed on the former transport vessel.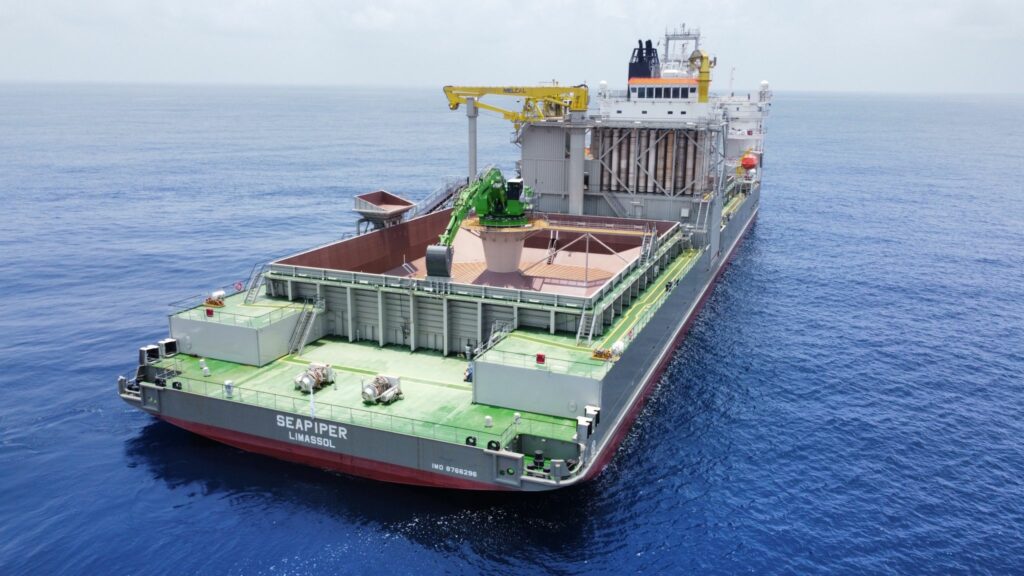 "An outstanding performance by all our colleagues involved, as well as the team of ST Marine in Singapore!" Boskalis reported.
 
"With our new Seapiper, we are even better equipped to advance the energy transition and create sustainable horizons together with our clients. We wish the crew of the Seapiper a safe journey and good luck with the execution of the first project!"
Speaking about most recent company-related news, it is worth noting that Boskalis, through its subsidiary SMIT Salvage, reached an agreement with the United Nations Development Programme (UNDP) to remove oil from a floating storage and offloading (FSO) facility moored off Yemen's Red Sea coast.
The FSO has not been maintained since 2015 due to the conflict in Yemen and has decayed to the point where it could explode or break apart, which would have disastrous environmental and humanitarian effects on the region.