BP restarting two Gulf of Mexico platforms following Ida
In the aftermath of the powerful Hurricane Ida, oil major BP is in the process of restarting its U.S. Gulf of Mexico production, resuming operations at two offshore platforms.
In an update on Tuesday BP said it had made progress at its four Gulf of Mexico platforms, resuming operations at Atlantis and Mad Dog.
Operating in more than 7,000 feet of water and located approximately 150 miles south of New Orleans, Atlantis' production capacity is approximately 200,000 barrels of oil and 180 million cubic feet of gas per day.
The Mad Dog field started production in 2005 and utilizes a truss spar platform, equipped with facilities for simultaneous production and drilling operations. The platform is designed to process 80,000 barrels/day of oil and 60,000 standard cubic feet/day of gas.
BP expects to resume operations at Thunder Horse and Na Kika in the coming days. However, the company said it could not predict how long this process would take.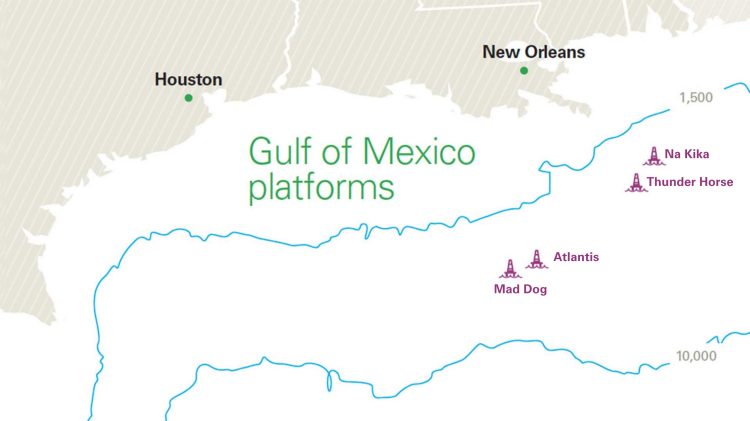 Repairs are also underway at the company's onshore assets in Houma and Port Fourchon. In the interim, BP has temporarily relocated its shore base to Galveston, Texas, and heliport to Lafayette, Louisiana.
"We will resume full operations when it is safe to do so across the supply chain", BP concluded.
Other operators are also working to bring their workers back to the Gulf of Mexico following evacuations due to Hurricane Ida. Shell is redeploying workers to two Gulf of Mexico assets, but 80 per cent of its production is still offline.
As reported by the U.S. Bureau of Safety and Environmental Enforcement (BSEE), about 79.33 per cent of the current oil production and 77.89 per cent of the gas production in the Gulf of Mexico is still shut in.