Buoyed by first oil discovery in 2023, Murphy spuds another exploration prospect in Gulf of Mexico
Houston-based oil and gas company Murphy Oil has started drilling its second exploration well in its 2023 drilling campaign, after making a new oil discovery while drilling its first prospect in the U.S. Gulf of Mexico (GOM).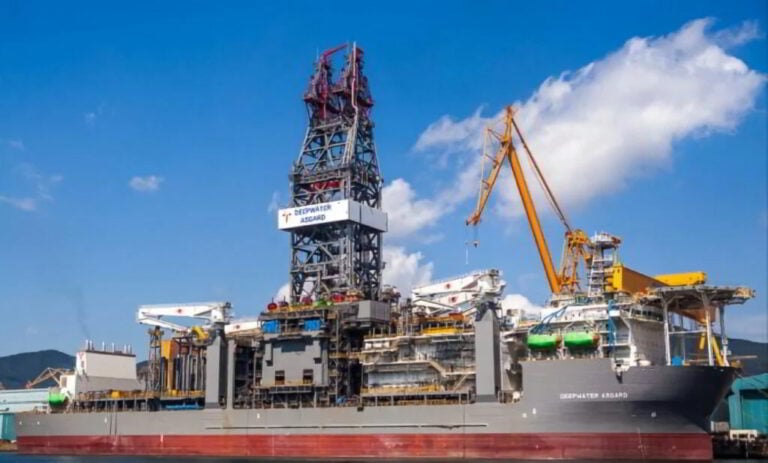 At the end of January 2023, Murphy Oil disclosed its intention to focus on high-impact, operated exploration wells in the near-term period from 2023 to 2025, which would enable it to achieve its long-term production strategy in 2026-2027. At the time, the firm's 2023 drilling campaign in the Gulf of Mexico encompassed the Oso-1 exploration well (Atwater Valley 138) – spudded in 4Q 2022 – and two additional wells.
In an update last week, the U.S. player confirmed that it had temporarily suspended drilling the Oso-1 well and spud the Longclaw-1 (Green Canyon 433) exploration well. However, the firm emphasised that the suspension was no indication of potential Oso-1 well results. Therefore, the company intends to resume drilling in the third quarter of 2023, once the necessary managed pressure drilling equipment and permits have been received.
Subsequent to the first quarter, Murphy, as the operator with a 10 per cent stake, made a discovery at the Longclaw -1 exploration well, which reached a total measured depth of 25,106 feet at a net cost of approximately $6 million. According to the U.S. firm, the well encountered approximately 62 feet of net oil pay and is undergoing further evaluation.
Roger W. Jenkins, President and Chief Executive Officer, remarked: "We are off to a great start for 2023 as we advance our strategy of Delever, Execute, Explore, Return… In the Gulf of Mexico, we brought online Samurai-5 following last year's discovery of additional pay zones in the field, and production is exceeding expectations.
"Early in the second quarter, we celebrated the one-year anniversary of achieving first oil at King's Quay, where we recently established another record rate of 126 mboepd gross production. As we progress our exploration strategy, I'm pleased with the discovery at our Longclaw prospect that was drilled in the second quarter near King's Quay. This well will support the facility's long-term production profile."
Furthermore, the company continued its Gulf of Mexico exploration programme by spudding the Chinook-7 exploration well in Walker Ridge 425 after quarter-end. Murphy holds a 66.66 per cent interest in the well, excluding NCI.
As a reminder, Murphy hired Transocean's Deepwater Asgard ultra-deepwater drillship last year for a one-well contract in the Gulf of Mexico, which includes a one-well extension option. The 2014-built drillship was expected to kick off work under a day rate of $395,000. Based on Transocean's fleet status report, the rig's assignment was slated to end in April 2023.
"I am pleased with our success in our first exploration well of the year. We look forward to the upcoming results of the Oso and Chinook wells later this year, which are larger opportunities for Murphy," added Jenkins.
During 1Q 2023, Murphy participated in the Gulf of Mexico Lease Sale 259 and was named the apparent high bidder on six deepwater blocks. The company's production in the Gulf of Mexico averaged approximately 87 mboepd, consisting of 79 per cent oil during the first quarter. These volumes were nearly 4 mboepd above guidance, primarily due to stronger well performance.