Bureau Veritas to class 10 all-electric ferries in Portugal
Classification society Bureau Veritas will carry out the classification process of ten all-electric ferries after signing the contract with Portuguese river passenger operator, Transtejo.
As informed, the vessels are currently under construction at the Gondán Shipyard in Spain and will enter operation between 2022 and 2024.
The 40m-long GRP ferries will be powered by 100% electric system featuring a catamaran-type hull optimized to make the most of the 2MWh batteries.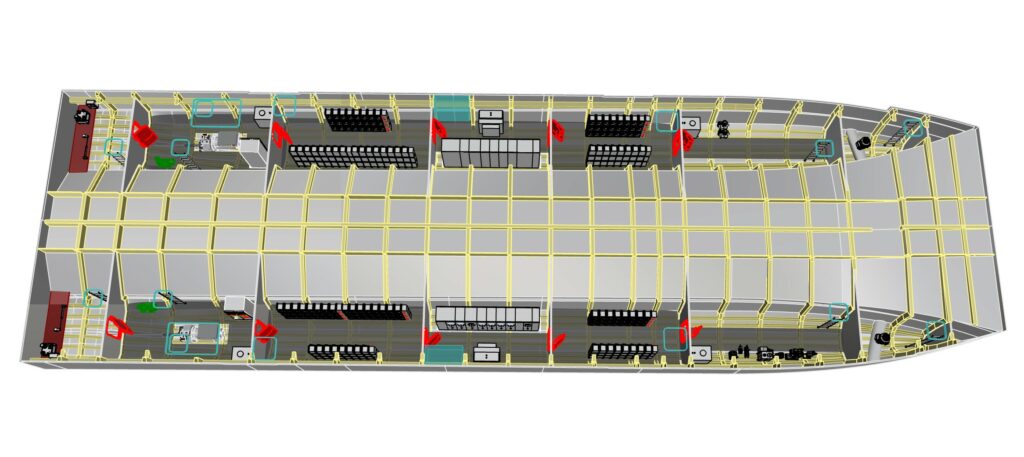 Mathieu Philippe, Commercial Director at Bureau Veritas Marine & Offshore, commented: "These ferries are the perfect illustration of demand for new urban transportation. Zero-emission propulsion is available today for sustainable and fast passenger ferry transport."
Located in the center of the vessels, the charging system will provide charging on both port and starboard from towers located on the terminal's floating pontoons.
Further on, the vessels will be fitted with ABB's Onboard DC Grid power distribution system aimed at optimizing the delivery of battery output to the ferry's subsystems.
With the capacity of 540 passengers each, the 10 new sister vessels will provide a public transport service on the Tagus River between Lisbon and three cities on the southern side of the river.
The vessels' energy storage systems (ESS) are designed for a complete round trip on the longest planned route (using between 20-90% of maximum capacity). The fast charging (3-4 MW) will be used during the day, while the night mode will function on slow charging (0.15-0.2 MW).
Upon completion of the classification process, the vessel will receive BV Comf-Noise 3 and Comf-Vib 3 notations, as well as the following notations: Passenger Vessel, Battery System, C (composites) and AUT-UMS (automated vessel).