BWMS Failures Caused by Yards Substituting Component Materials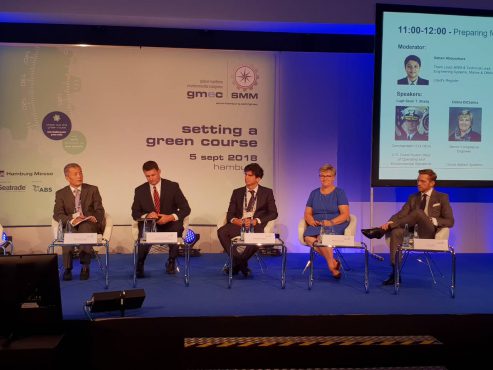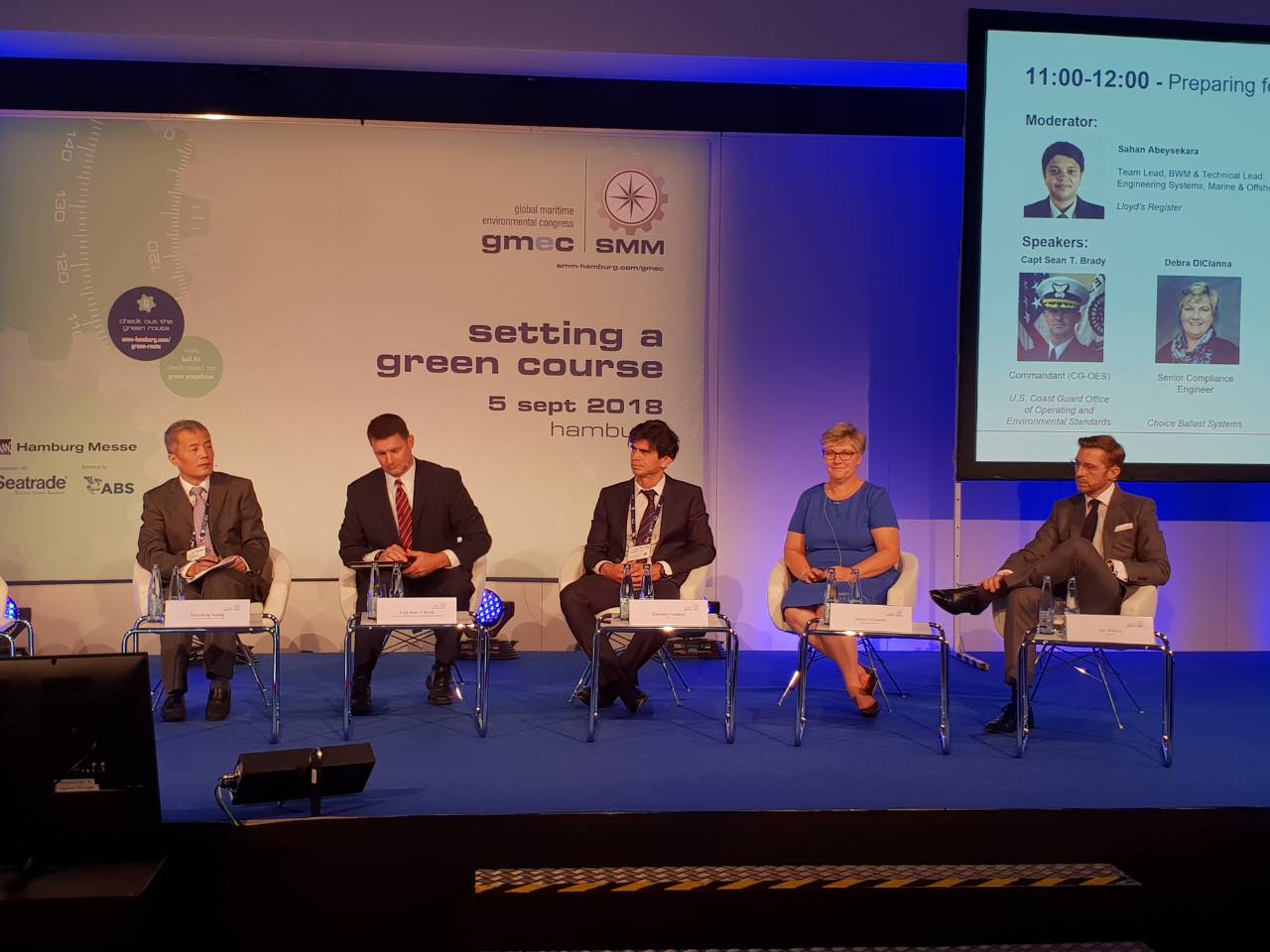 Yard's lack of proper installation of ballast water systems on board ships has been one of the causes of system operation failures, Debra DiCianna, Senior Compliance Engineer at Choice Ballast Systems, said while speaking today at a panel within SMM trade fair in Hamburg.
Preparing for Ballast Water Treatment panel, held as part of the Global Maritime Environmental Congress (gmec), addressed the state of play with respect to system installations one year after the IMO's Ballast Water Management Convention came into force.
"We are finding that yards are substituting materials for some minor components of ballast water systems to non-marine grade during installations of ballast water systems on board vessels that have caused system operation failures," she said, adding the materials in question were not covered by the type approval certificate
DiCianna added that investment in a BWMS depended on a myriad of factors including technical specifications of the ship, CAPEX cost, trade patterns and ballasting operations.
The key factor is understanding how a ballast water management system was impacting a ship owner's operation of a vessel, she explained.
"Installation of a BWMS is going to impact normal ballasting in various aspects, so it is important to understand all the technical details of the ballasting system," she pointed out.
Speaking on the type approval, DiCianna indicated that it is very important to understand what is covered by a type approval certificate since a ballasting system needs to be installed and operated as stated in the certificate.
Obtaining a system manual before system delivery in order to train the crew for its operation was another recommendation made by DiCianna.
"Too many times we found that shipowners got the manual after the delivery of the system and they were still trying to figure out how everything works," she added.
The panelists agreed that there are still numerous operational and technical challenges owners face once the system is installed.
Tim Wilkins, Environment Director, Regional Manager, Asia-Pacific, Intertanko, said that owners, members of the association, do not face operational failures per se, but rather operational problems.
The issue again mainly comes back to the training of the crew, Wilkins added, saying the operational failure rate is being reduced with the greater training of the crew and their better understanding of how the system works.
"We recognize that there are some inoperable systems out there. But now it is the question of overcoming those challenges, looking at procedures and making sure you have that management change process in place," he concluded.
World Maritime News Staff