Canada launches task force to seize Bay of Fundy's tidal energy potential
The government of Canada has established a task force on sustainable tidal energy to explore issues and opportunities associated with the deployment of tidal energy projects in the Bay of Fundy.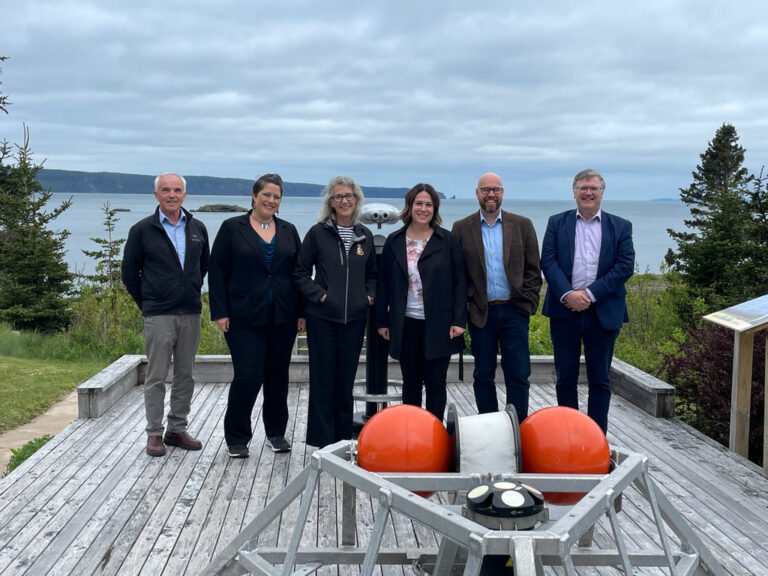 The establishment of the task force was announced by Joyce Murray, Canada's minister of Fisheries, Oceans (DFO) and the Canadian Coast Guard and Jonathan Wilkinson, Canada's minister of Natural Resources.
It will be co-chaired by DFO and Natural Resources Canada and will include members from the provincial government of Nova Scotia, industry, and research organizations.
In addition, the government said the task force will seek the views of Indigenous groups and stakeholders as appropriate.
The proposed purpose of the task force is to provide advice on how to clarify requirements for fish protection and reduce turnaround time for regulatory decisions for tidal energy projects in the Bay of Fundy.
The announcement follows Sustainable Marine's decision to stop further development of tidal energy projects in the Bay of Fundy, which cited the lack of transparent regulatory process for tidal energy industry as the main reason behind its decision.
The company was subsequently placed into voluntary bankruptcy as it was unable to secure the authorizations it required or agree a viable path forward with DFO that would enable it to deliver its flagship demonstration project at the Fundy Ocean Research Center for Energy (FORCE) tidal energy demonstration site in the Minas Passage.
According to the Canadian government, there are a wide variety of factors that need to be considered when approving tidal energy projects. The 'task force' initiative will help ensure that decisions are supported by scientific information so that projects are in compliance with the required relevant legislation and regulations, the government said.
The task force will develop an interim report in September 2023 including short-term actions recommended for immediate implementation and a final report by the end of the year with recommendations on the process of advancing tidal energy projects.
Joyce Murray said: "Marine renewable energy has potential as a source of clean, reliable and affordable energy that can provide both environmental and economic benefits, especially for coastal communities. We will work with the province and industry to find opportunities to develop tidal energy in the Bay of Fundy while protecting sensitive marine ecosystems."
Tory Rushton, minister of Natural Resources and Renewables, added: "Nova Scotia has the highest tides in the world and we've been making great strides to harness that power for clean energy. We owe it to our children and our grandchildren to make the best use of these natural resources that are unique to our province. Nova Scotia remains open for tidal business and would consider any viable project going forward."
Subscribe and follow
Offshore Energy – Marine Energy LinkedIn