Carnival Corp: Retrofitting to LNG Is Not an Option
---
One of the world's largest cruise majors, Carnival Corporation, is not considering retrofits to liquefied natural gas (LNG) to meet sulphur cap regulations, Tom Strang, Senior Vice President – Maritime Affairs at Carnival Corporation, said at a panel within the SMM trade fair in Hamburg.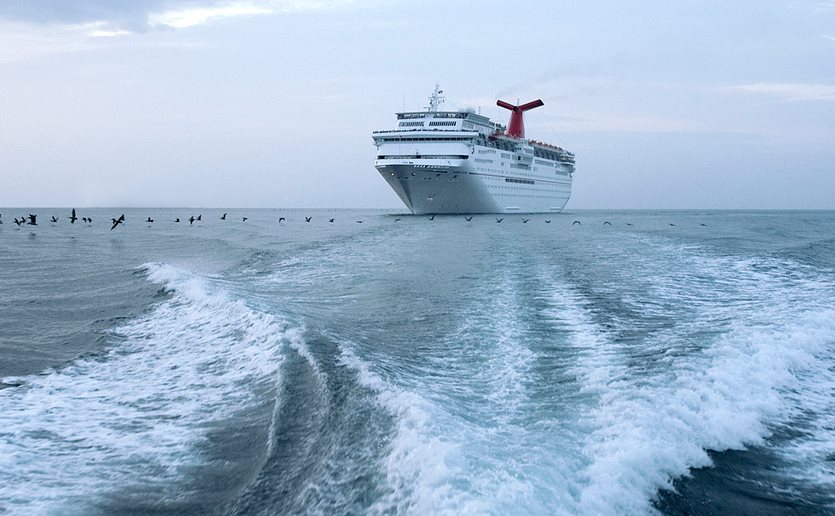 The panel titled 'The Passenger Shipping Industry as an Environmental Pioneer', held as part of the Global Maritime Environmental Congress (gmec), addressed the current developments in the passenger shipping industry with respect to the International Maritime Organization's (IMO) upcoming 2020 sulfur cap regulation.
Strang explained that the cruise sector is investing very significantly in new technology, including LNG as fuel. He added that, although LNG is a fossil fuel, it is currently considered to be the best option as it would meet all the requirements of 2020.
However, the company, which has eleven vessels on order scheduled to be using LNG, does not plan to retrofit existing ships to run on LNG. Strang said that, although this would be possible on the engine side, it would be difficult to find the space to put an LNG tank on board a ship.
"Taking tank space means converting existing space. We still need some of the conventional liquid fuels, we need the water ballast space, we need the fresh water space, so it means that you are eating into revenue generation space."
It is also a physical challenge of fitting a new tank space in a cruise ship, Strang continued.
"If you lengthen the ship, you can do it. There's lots of things you can do, but what makes business sense at the end of the day is another thing."
Speaking about the option of installing exhaust gas cleaning systems on board, Strang said that ship owners that opt for scrubbers could soon "be looking for a fuel which might not be as widely available as it is today."
He explained that Carnival Corp, which already fitted 62 percent of its existing fleet with exhaust gas cleaning systems, lifts 3.3-3.2 million tons of fuel in about 150 different ports today.
"We have to make sure that the fuel we need is going to be available in most locations. But that is something our industry is really good at – being prepared."
"Compliance is clearly going to be an issue. We want to make sure that the right fuels are available in the right places."
"Today you have a choice, you have to make your decision. Most of us from the cruise segment have chosen LNG for the moment. It is not going to be the silver bullet for everything else, but of course, we are working on alternative technologies."
"The simple answer is – you have to plan, you have to prepare, and you have to make sure that you are ready and the locations you visit are ready," Strang concluded.
World Maritime News Staff