Carnival removing 13 ships from its fleet, delaying delivery of 16 newbuilds
The world's largest cruise liner company Carnival Corporation is about to shed 13 ships from its fleet though demolition and sales deals as it works on cutting maintenance costs and curbing the impact of the COVID-19 pandemic on its business.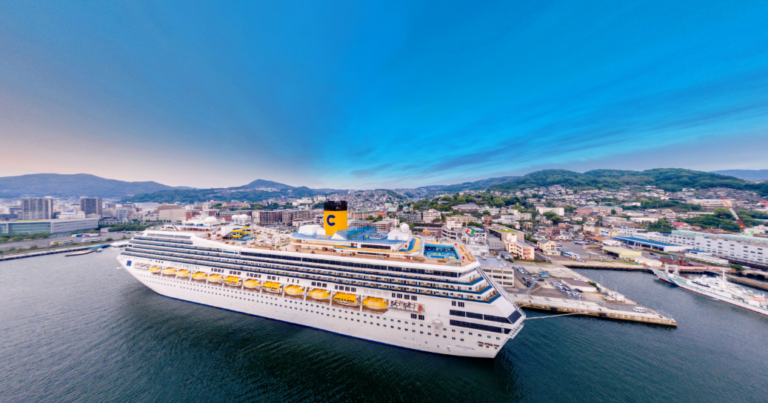 Carnival like many of its counterparts from the cruise industry sector suspended sailings in March due to traveling restrictions across the globe aimed at minimizing the spread of the virus.
The company has reached agreements to dispose of nine ships, which were previously expected to be sold over the coming years.
Furthermore, speaking at a conference call on Friday, July 10, Carnival's President and Chief Executive Officer Arnold Donald said that the company is negotiating the delay in delivery of 16 ships on order as part of its efforts of reducing capex in the upcoming period.
"We expect to reduce ship deliveries through the end of fiscal 2021 from nine as originally planned down to five; two this fiscal year and three next, deferring over $3 billion of capital expenditures into fiscal 2022 and beyond. So reduced our cash burn and have a more efficient fleet once we do resumed cruising, we have aggressively shared less efficient ships. A total of 13 ships are expected to leave the fleet, representing a nearly 9% reduction in our current capacity," he said.
The company has been working hard on strengthening its liquidity, having secured over $10 billion in new capital, while working to extend debt maturity and secure covenant waivers with over 20 lenders and over 40 different agreements.
"Importantly, we have capacity to issue additional debt. Beyond that, we are also evaluating potentially to monetize non-core assets to provide additional liquidity or potentially reduce our debt burden over time. We are confident that we are prepared for a wide range of scenarios for the next 12 months," Donald added.
"Additional cash conservation efforts, combined with future liquidity measures, will enable us to sustain ourselves beyond 12 months into late next year, even in a zero-revenue scenario. Concerning cash conservation, our workforce reductions, while painful, were necessary to make it through to the other side of the impact of this global pandemic."
As explained, the company's monthly cash burn rate averaged at $650 million a month, with $250 million being spent on ongoing ship operating and administrative expenses.
"So, with plenty of available liquidity in hand to withstand the impact of no sailings or no revenues well into 2021, our focus has now shifted to projecting the additional liquidity that the resumption of our guest operations will provide," commented David Bernstein, Chief Financial Office and Chief Accounting Officer.
However, the latest measures including fleet reduction and salary cuts along with massive slash of marketing expenses are expected to cut the spending considerably.
The company is reorganizing its workforce, and once it returns to full-scale operations, it doesn't expect to return to the same staffing requirements as before the pandemic.
When it comes to crew repatriation, Carnival said it had repatriated 77,000 crew members so far, and that its plans to repatriate over 80,000 in total before the end of this month. The company has predominantly used charted flights and some of its own ships for the purpose.
The liquidity situation is beginning to change as Carnival Corporation's AIDA brand announces the resumption of sailings in Germany.
As explained, the cruises will be implementing measures like social distancing and would start at less than 50 % occupancy to test the waters.
"But then, we'll ramp up above that level of occupancy, hopefully, in a relatively short period of time. We'll have to see how it goes. But even at less than 50% occupancy, we can generate on the ships that are either put into service right now substantial positive cash flow," Donald pointed out.
"As nations reintroduce social gathering, including cruise, they are most likely initially to restrict reactivation to their own residents exclusively. With brands like AIDA, that is roughly 95% German source; P&O UK, which is 98% British source; Costa Europe, which is nearly 80% kind of European source; P&O Australia, which is more than in the 99% Australian and New Zealand source; and Carnival Cruise Line, which is 92% US source, we are very well positioned. "
Carnival noted it was working with world-renowned epidemiologists and medical experts on boosting its existing safety protocols to enhance measures on board its ships and reduce the spread of viruses giving guests a piece of mind.
Moving forward, Donald said the company was 'very encouraged by the booking patterns' for 2021.
"Our long-term prospects are especially bright, given we've moderated our overall capacity. We share less efficient vessels and lowered our overall cost base. We've reduced near-term capacity, and going forward we introduce newer, far more efficient vessels over time in line with demand generation. Based on the actions we've taken to date, our fleet will not return to 2020 second quarter capacity level until 2022, at the earliest, and we'll be inherently more efficient with a roughly 10% larger average bird size and reduced average age," he added.