Celebrity Edge Heads Off to Sea Trials
Celebrity Edge left the French shipyard Chantiers de l'Atlantique yesterday evening for its first sea trials with 470 persons on board.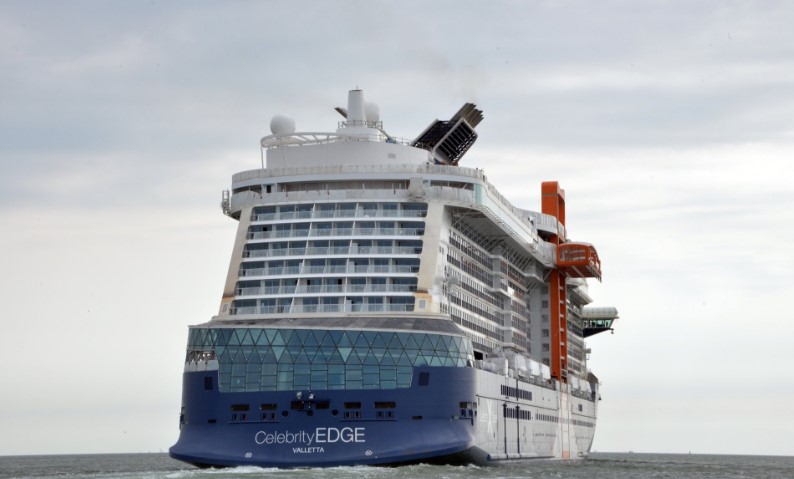 We took her out for a spin for sea trials today! #CelebrityEdge

Won't be long until she is sailing the #Caribbean. Will you be on board? pic.twitter.com/Qw0L6wvkBW

— Celebrity Cruises (@CelebrityCruise) July 26, 2018
The ship will undergo about 60 tests while at sea to check all the systems under real conditions.
The 117,000 gross ton cruise ship is scheduled to return to the yard on Sunday, July 29, where the work on board will be completed before its delivery to Celebrity Cruises.
The ship is 300 meters long and 38 meters wide and has the capability to carry 2,900 guests in 1,450 staterooms.
One of the notable features of the ship will be the so-called Magic Carpet, a 90-ton movable platform that will be cantilevered over its side. This floating platform reaches a height of 13 stories above sea level. The ship will also feature a rooftop garden, dubbed the Eden.
Celebrity Edge is set for delivery in October 2018.
As the completion of Celebrity Edge nears, Chantiers de l'Atlantique shipyard cut steel for Celebrity Cruises' second Edge-class ship, Celebrity Apex.
Celebrity Apex is expected to debut in spring 2020, with the third and fourth Edge series ships arriving in fall 2021 and fall 2022, respectively.