Chevron teams up with Angelicoussis for ammonia carrier study
Energy major Chevron, through its subsidiary Chevron Shipping Company, and the Angelicoussis Shipping Group, through its Energy Transition division Green Ships, have made a Joint Study Agreement (JSA) to explore how tankers can be used to transport ammonia, a potential lower carbon marine fuel.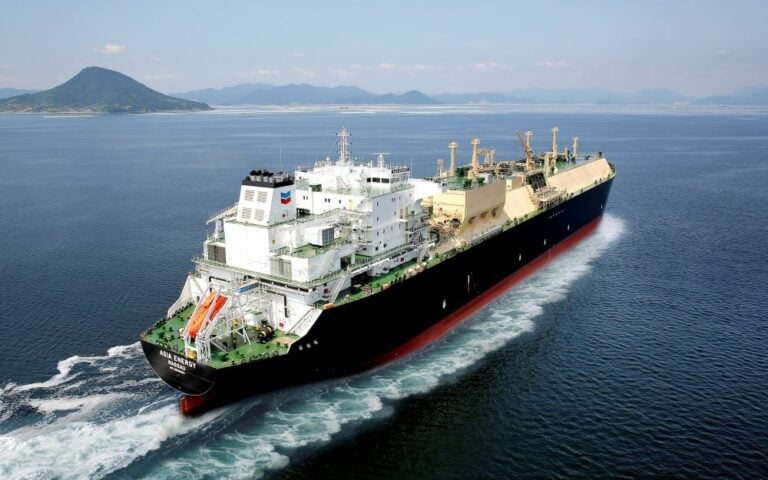 Through the JSA, the two companies said they aim to advance ammonia's technical and commercial feasibility at scale, particularly as an export for petrochemicals, power, and mobility markets.
According to Chevron, the initial study will evaluate the ammonia transportation market, existing infrastructure, the safety aspects of ammonia, potential next-generation vessel requirements, and a preliminary system to transport ammonia between the US Gulf Coast and Europe. Future opportunities will focus on additional global markets.
To note, ammonia is a carrier of hydrogen and is believed to have the potential to lower the carbon intensity of the marine industry.
Mark Ross, President of Chevron Shipping Company, said: "We are pleased to collaborate with the Angelicoussis Group on this study, help advance lower carbon energy at scale, and progress marine transportation of ammonia. I'm proud of the collaboration between Chevron Shipping, Chevron New Energies, and the Angelicoussis Group, and look forward to driving progress toward our energy transition goals."
Austin Knight, Vice President, Hydrogen, Chevron New Energies, stated: "Global value chain solutions are critical for growing the hydrogen market, and we believe shipping will play a crucial role."
Maria Angelicoussis, CEO of the Angelicoussis Group, said: "Through collaborating with Chevron Shipping Company on this study, we aim to make a meaningful contribution to prepare our industries for the transition towards lower carbon operations."
Stelios Troulis, Green Ships and Energy Transition Director for the Angelicoussis Group, added: "Ammonia has potential as a hydrogen vector and is considered one of the alternative fuel options to decarbonise shipping. We believe this study will contribute towards identifying the technical, operational, and commercial challenges of carrying ammonia at scale and using it as a fuel in a safe and sustainable way."
Chevron and the Angelicoussis Group have a longstanding relationship. According to Chevron, since the 2000s, their partnership has grown from conventional vessels to include multiple LNG carriers, as well as joint work on energy transition initiatives. At the beginning of this year, the two participated in a drop-in biofuels pilot project.