CMB breaks deadlock as Frontline sails away with $2.35 billion VLCC bounty in Euronav deal
After months of tense negotiations and legal disputes, Compagnie Maritime Belge (CMB) has announced a breakthrough agreement with Frontline and its affiliated company Famatown Finance Limited that paves the way for resolving the ongoing deadlock within Belgian tanker major Euronav.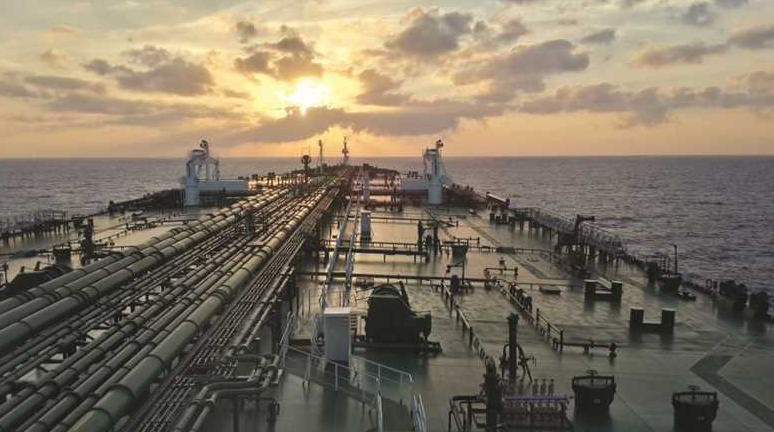 CMB, along with its affiliates, currently holds a 22.93% stake in Euronav, while Frontline and Famatown jointly possess 26.12% of the company's issued shares. Euronav itself retains 8.23% of its issued shares in treasury.
The integrated solution, which promises to break the impasse, involves CMB's acquisition of all Euronav shares held by Frontline and Famatown, alongside Euronav's sale of 24 vessels to Frontline or its affiliates. This comprehensive transaction signifies a significant turning point in the ongoing disputes and legal battles that have plagued Euronav.
The talks between shareholders were confirmed on Thursday after media reports triggered a sharp surge in Euronav's stock price, leading to Euronav suspending trading.
The deal is a relief to shareholders and industry observers alike in the wake of what was promising to be the deal of a century. Namely, Frontline and Euronav scrapped their merger plans in January 2023, a deal that would have created the world's largest publically traded tanker company.
Since then, Euronav's major shareholders have been locking horns over the next course of action and the company's future strategy. Hence, the separation deal is expected to allow for the duo to go separate ways, with Frontline taking a large chunk of the company's VLCC fleet.
Acquisition of Shares by CMB
CMB has formalized a share purchase agreement (SPA) with Frontline plc and Famatown, wherein CMB will acquire all 57,479,744 Euronav shares, equivalent to 26.12% of the company's issued shares, currently held by the sellers. The purchase price for these shares is set at USD 18.43 per share.
Following its acquisition of Euronav shares from Frontline, CMB will own 49.05% of the company's issued shares, representing 53% of the voting rights in Euronav.
After the anticipated completion of the share purchase in Q4 2023, CMB is poised to initiate a mandatory public takeover bid for the remaining Euronav shares not already owned by CMB or its affiliates. The mandatory bid will be launched at a price of USD 18.43 per share, subject to future distributions by Euronav to its shareholders. Payment for the shares in the mandatory bid will be made in cash.
CMB said it had no intention of launching a squeeze-out bid and that it was committed to maintaining Euronav's listing on Euronext Brussels and the New York Stock Exchange.
Sale of 24 Vessels to Frontline
Simultaneously, Euronav and Frontline have agreed to the sale of 24 ECO VLCCs for $2.35 billion, contingent upon the successful completion of the share purchase. Out of these, 22 are Korean built and nine are scrubber-fitted.
Frontline said that all vessels are on the water, in an environment of long lead times for new capacity to be obtained.
The fleet sale covers vessels with an average age of 5.3 years, including three newbuilds: Camus, Cassius, and Clovis.
Scrubber-fitted Cassius and Camus were christened in January 2023 at the South Korean shipyard Hyundai Samho Heavy Industries (HSHI) as LNG-ready very large crude carriers. The VLCC Clovis was delivered on 30 May 2023.
The deal will increase Frontline's fleet size from 65 to 89 vessels, making the company the largest pure play tanker owner in the public domain measured by dwt.
Frontline said that the purchase would increase its operational leverage towards the VLCC segment with the lowest order book-to-fleet ratio, currently at about 2%.
"I firmly believe in building best in class companies through consolidation. This transaction will solidify Frontline's position as the leading publicly listed tanker company, and significantly expand our exposure towards modern efficient VLCCs at an opportune time in the cycle," John Fredriksen, Director of Frontline, said.
"This transaction reflects our platform's ability to act decisively on large scale fleet transactions with the support of our largest shareholder and key relationship banks," Lars H. Barstad, Chief Executive Officer of Frontline Management AS, added.
"The structure of the transaction will significantly increase Frontline's operating leverage as we enter a period of historical low deliveries of new capacity in the tanker market."
"After many months of uncertainty, the transaction announced today leverages the value that Euronav and its people have created through many years of hard work. It represents a balanced outcome for shareholders, who now have the choice between realizing that value in cash or following Euronav in a new strategic direction under a new controlling shareholder," Lieve Logghe, Euronav CFO and interim CEO, said.
With this comprehensive transaction, the arbitration proceedings between Euronav, Frontline, Famatown, Hemen Holding Limited, and Geveran Trading Co. Limited, stemming from the combination agreement signed on July 10, 2022, will be brought to an end.
However, this termination is subject to the successful completion of the share purchase, marking a crucial step toward resolving the ongoing disputes.
CMB is being advised on the Mandatory Bid by Crédit Agricole Corporate and Investment Bank, KBC Securities NV, and Société Générale as financial advisors, with legal counsel provided by Argo Law and Reed Smith LLP.