Construction begins on Ireland-France interconnector
Construction works have commenced on the Celtic Interconnector that will link Ireland and France.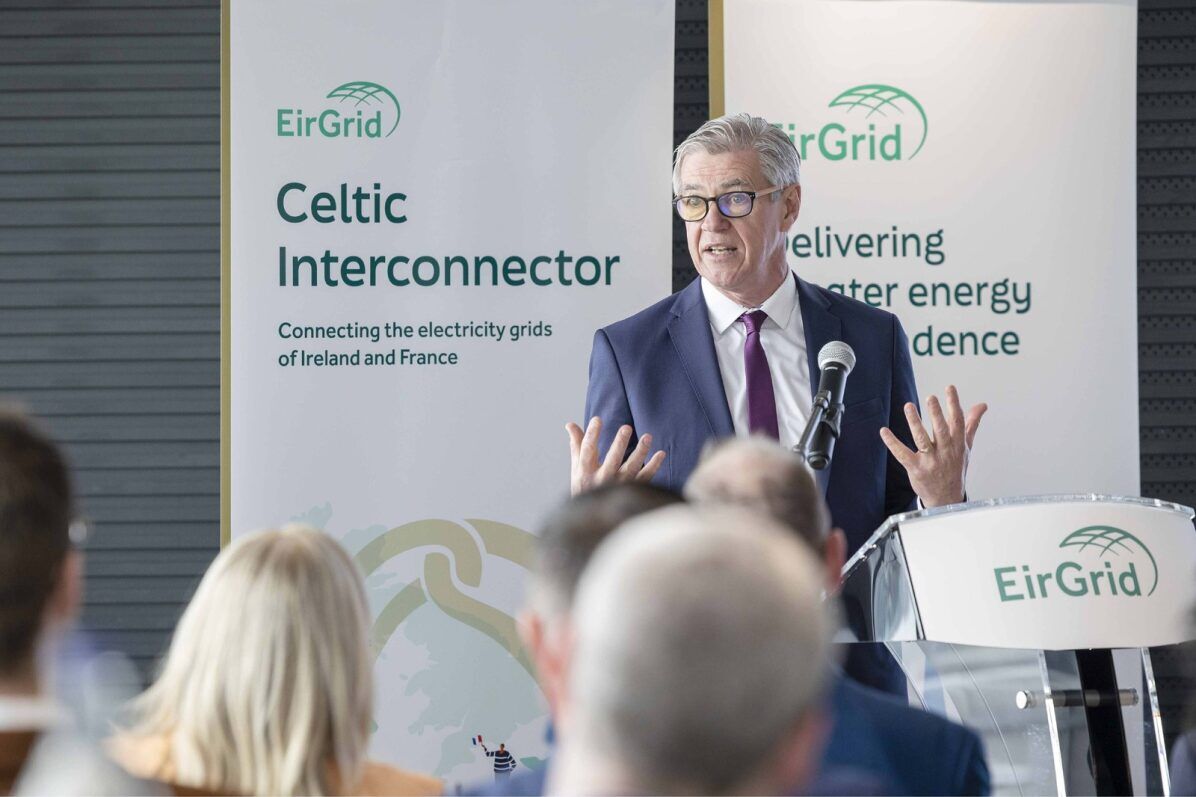 The project is being developed by the Irish transmission system operator (TSO) EirGrid and its French counterpart Réseau de Transport d'Electricité (RTE).
EirGrid reported today, November 3, that construction works on the cable route from Knockraha, in east Cork, had commenced on the project, which, once delivered, will be able to import and export enough electricity to power 450,000 homes.
The interconnector will make landfall at Claycastle Beach near Youghal in East Cork. From there an underground cable will run inland on the national road and continue on local roads to the east and north of Midleton to a converter station. This will be built at Ballyadam to the east of Carrigtwohill.
The final connection will be by underground cable from Ballyadam to a substation on the national grid at Knockraha.
"These works mark the next step on Ireland's energy transition journey," said Michael Mahon, EirGrid Chief Infrastructure Officer. "Thanks to the collaboration and cooperation of communities, agencies, and contractors, we are now able to progress these works. Linking our electricity grid with mainland Europe will not only mean greater prosperity for Ireland but will establish Cork as an energy hub."
The 700 MW 320 kV VSC HVDC link will be approximately 575 kilometers long, of which the offshore element comprises approximately 500 kilometers.
Nexans and Siemens Energy were awarded contracts for the project at the end of 2022. A couple of months ago it was reported that the UK-headquartered International Projects Group (IPG) would support Nexans for the project.
The link is scheduled to go live in 2026.