Construction starts on Croatian LNG project jetty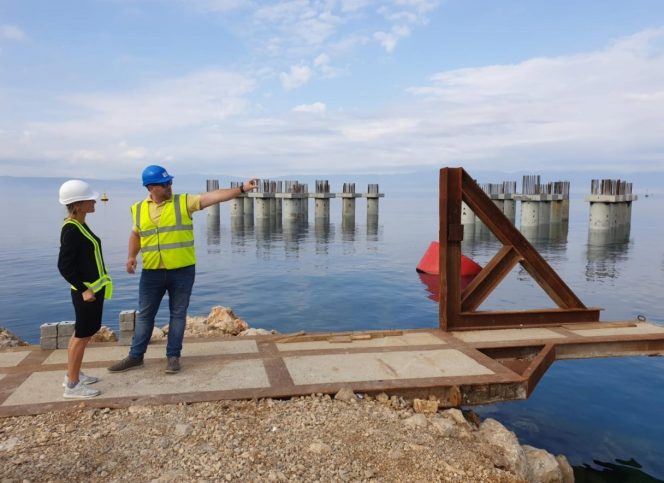 ---
The construction of the LNG terminal on the island of Krk in Croatia had been making good progress, the Innovation and Networks Executive Agency said.
The Innovation and Networks Executive Agency, an executive agency established by the European Commission in order to run the Connecting Europe Facility and parts of Horizon 2020, said via social network channels that the construction of jetty for the vessel had started.
Also, the Agency stated that the main connecting gas pipeline trench is being prepared.
The LNG terminal is designed to transport up to 2.6 billion cubic meters per year (bcm/y) of natural gas into Croatia national transmission network as of 2021.
The total investment costs to build the terminal amount to €233.6 million ($260.4 million). This will be financed through a direct equity contribution of €32.2 million from the LNG terminal company shareholders, a contribution of €101.4 million from the Connecting Europe Facility, and a direct financial contribution of €100 million from the Croatian State budget.
LNG shipping giant Golar was picked to convert its Golar Viking LNG tanker to an FSRU vessel in a €159.6 million ($182.2 million) job.
The vessel built in 2005 has a scheduled delivery to the terminal location between September 30 and October 20, 2020, following the conversion.
The project was sanctioned in February this year and the European Commission found plans to support the construction and operation of the LNG terminal to be in line with EU State aid rules in late July.
LNG World News Staff