Coronavirus slashes volumes at LA, Long Beach ports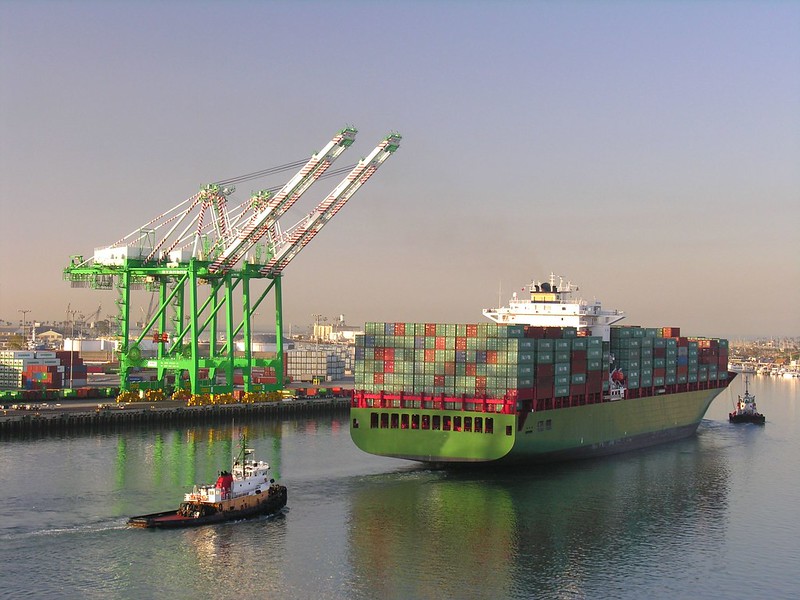 The cargo volumes at the Port of Los Angeles, the number one container port in the United States, have plummeted due to the shock wave the coronavirus pandemic has sent throughout the global supply chains.
The port said that its March cargo volumes reached 449,568 TEUs marking a 30.9 % fall year-on-year and a drop to the lowest monthly cargo level since February 2009.
For the first quarter of 2020, volumes at the port have decreased by 18.5% compared to 2019. 
"We've had two serious shocks to our supply chain system. First the trade war between the U.S. and China and now the COVID-19 pandemic," said Gene Seroka, Executive Director of the Port of Los Angeles.
"With U.S. retailers and cargo owners scaling back orders, volumes are soft even though factories in China are beginning to produce more. Amidst this public health crisis, there will be uncertain months ahead in the global supply chain."
The Port of Los Angeles remains open with all terminals operational during the COVID-19 pandemic and serves as the temporary homeport of the naval hospital ship USNS Mercy. 
The port said that its officials are in regular contact with terminal operators, longshore unions, and other supply chain stakeholders to make sure that stakeholders are able to obtain the necessary supplies they need for a safe and clean work environment.
The Port of Long Beach, the second busiest container port in the U.S., has also felt the economic strain caused by the increasing number of blank sailings.
Overseas health concerns over the coronavirus caused 19 canceled sailings to the Port of Long Beach during the opening quarter of 2020, which contributed to a 6.9% decline in cargo shipments compared to the first three months of 2019, the port said.
The port moved 517,663 TEUs last month, a 6.4% decline compared to March 2019.  Imports were down 5% to 234,570 TEUs, while exports increased 10.7% to 145,442 TEUs. Empty containers shipped overseas dropped 21% to 137,652 TEUs.
"The coronavirus is delivering a shock to the supply chain that continues to ripple across the national economy," said Mario Cordero, Executive Director of the Port of Long Beach.
"We're definitely seeing a reduction in the flow of cargo at San Pedro Bay, but the ports remain open and operating, and we are maintaining business continuity."
Related news
List of related news articles