CorPower Ocean and Proplate forge steel partnership
Swedish wave energy company CorPower Ocean has entered into partnership with compatriot steel component manufacturer Proplate for the supply of steel materials for its wave energy devices.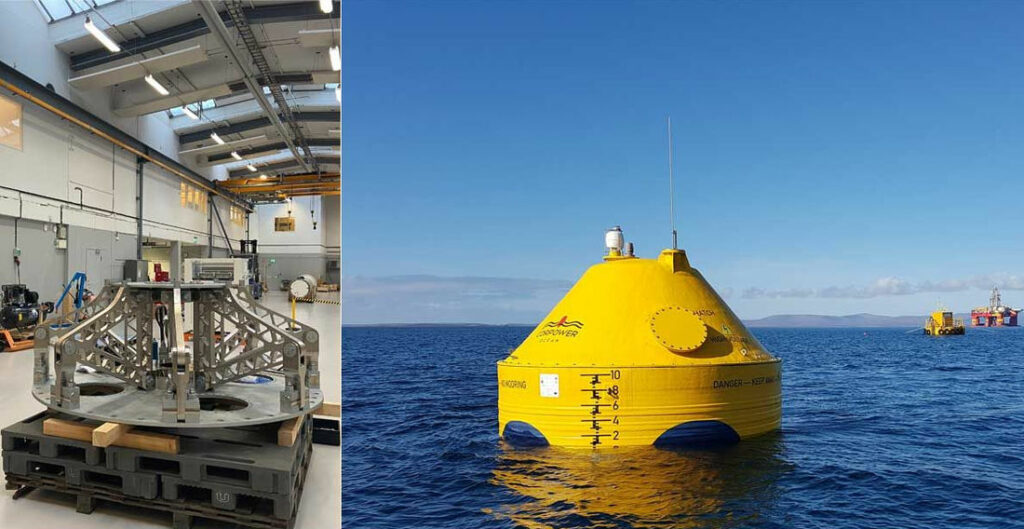 The cooperation between the two companies follows the ramping up of CorPower Ocean's activities on the development of the HiWave-5 project, that will see the company's first commercial-scale C4 wave energy device deployed off the coast of Agucadoura in northern Portugal later in 2022.
CorPower Ocean is using a substantial share of high-grade steel materials to make the components of its wave energy devices stronger, safer and lighter, which plays a significant role in improving the technology's performance.
As a specialist in the manufacturing of components and assemblies from steel plates, Proplate was selected by CorPower Ocean to join the company on its mission to unlock the untapped potential of wave power for renewable energy generation.
Commenting on the partnership, Tord Jonsson, supply chain and quality manager at CorPower Ocean, said:
"Proplate can process and supply high grade steel materials with short delivery time. Quality requirements are high and the required material certification documentation will accompany each batch.
"Their location next to a SSAB advanced steel plant enables efficient logistics when ramping up production."
Through close logistical proximity to SSAB's steel production facilities, supported by a close, long-term partnership, Proplate offers ready access to world-leading structural steels.
"High capacity and proximity to SSAB's steelworks makes us a leading supplier of ready-made custom cut steel components in heavy plate.
"SSAB is a world leader in the development of completely CO2-free steel – a crucial step towards a more environmentally friendly steel production", Proplate said.
CorPower Ocean's flagship HiWave-5 project is the result of a decade of intense product development and three decades of research on wave hydrodynamics.
The project is being developed in collaboration with the Portuguese electricity company EDP. The first deployed C4 wave energy device will eventually form part of a larger four-system wave energy converter array that will supply clean power to the country's electricity grid.
CorPower Ocean's new generation of high-efficiency wave energy converters are inspired by the pumping principles of the human heart.
Advanced control technology allows large amounts of energy to be harvested using small, low-cost device, according to the company.
The HiWave-5 demonstration project aims to convert CorPower's wave technology into a bankable product by 2024, by proving the survivability, performance and economics of a grid-connected array of wave energy converters.