Crestwing wraps up Tordenskiold wave prototype testing
Danish company Crestwing has completed the second offshore testing campaign on its Tordenskiold wave energy device prototype.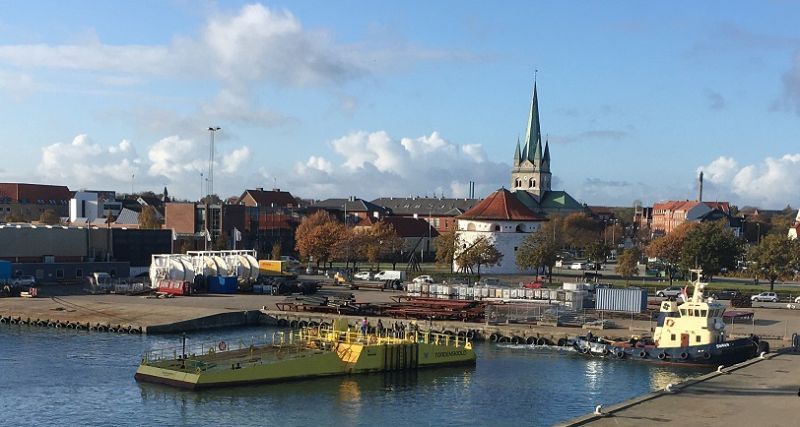 The Tordenskiold device has been retrieved to the Port of Frederikshavn, following the second real sea testing campaign which started in February 2020, when the device was installed northeast of the Hirsholm islands in Kattegat.
The testing data on the plant's capacity and efficiency in all kinds of weather, from small waves to storms and hurricanes, has been collected.
Danish-based multidisciplinary engineering consultancy NIRAS has analysed the information and compared the offshore data with previous pool tests, according to Crestwing.
"The result of the analysis will form the basis for further development of Tordenskiold and the plant's power take-off (PTO) system, as well as help in determining the energy efficiency and production costs of a full-scale plant", Crestwing said in a statement.
The Tordenskiold prototype has previously been tested at the same site for five and a half months. In May 2019, the plant was towed to the Frederikshavn port for PTO and data collection optimizations and improvements.
The prototype device is 30 meters long, 7.5 meters wide, with the weight of 65 tons.
The device falls under the attenuator type of floating wave energy devices which operate parallel to the wave direction, with a hull designed as that of a ship.
These devices capture energy from the relative motion of their two arms as the wave passes them, and according to Crestwing, the company plans to sell its commercial-scale device to energy production companies at home and abroad.