CSA Boosts Ocean Energy and Offshore Wind Division
CSA Ocean Sciences has appointed Mary Jo Barkaszi to lead its Ocean Energy and Offshore Wind division.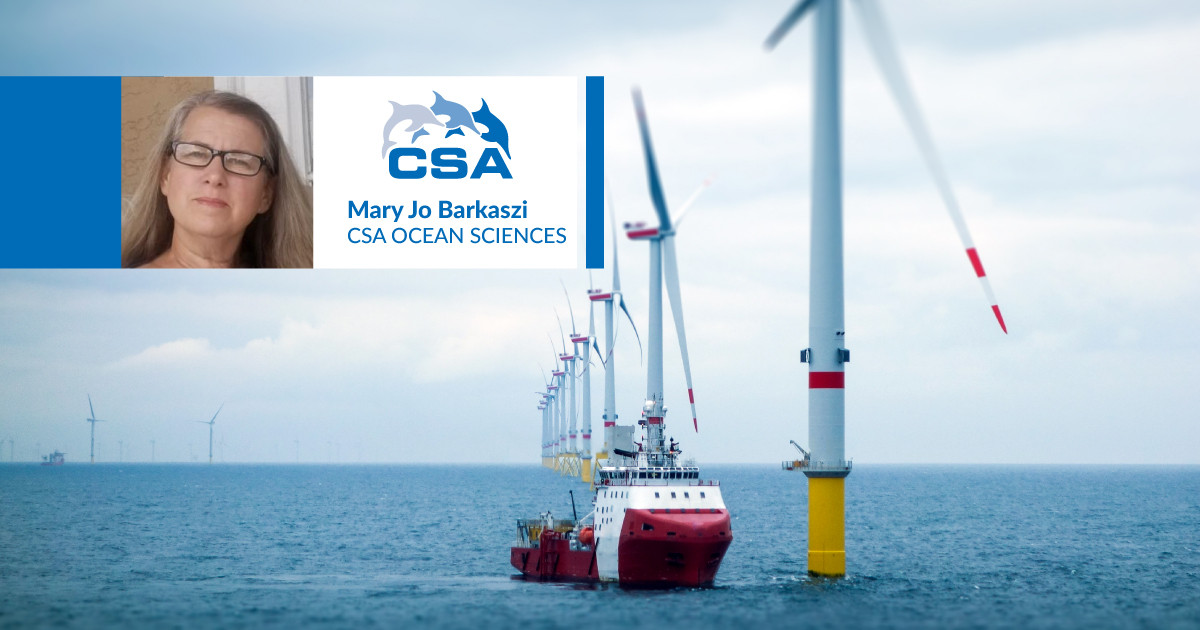 Barkaszi's 30-year career has centered on the evaluation and mitigation of impacts on marine mammals, sea turtles, and other vulnerable species with implementation of the Marine Mammal Protection Act, Endangered Species Act, and other regulatory guidelines throughout the world.
As a consequence of her background in marine mammals and the intersection of offshore wind and ocean energy programs with marine mammal issues, she has led numerous Incidental Harassment Authorization (IHA) applications for offshore wind development and has emerged as a subject matter expert (SME) for several offshore wind projects.
"With Mary Jo leading this growing market for CSA, we can focus on the support of our clients' regulatory compliance needs in the intersection of living resources and Offshore Wind and Ocean Energy development," said Kevin Peterson, CSA's CEO. "Mary Jo's unique background in marine mammal and ocean sound science gives her the knowledge to both understand and anticipate our client's needs in this rapidly evolving regulatory environment and will prove to be a valuable resource to our customers."