Cummins engines for DEME newbuild duo
As ships grow larger with increased draft and harbors continue to silt, the demand for modern dredges continues to grow.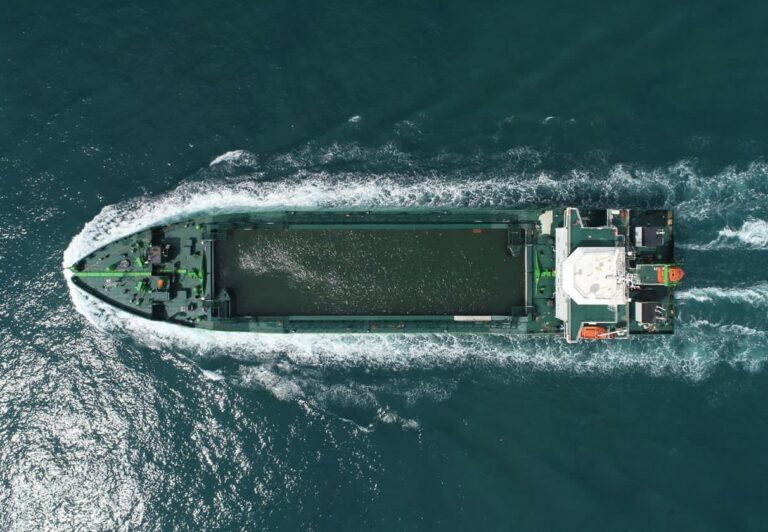 The acknowledged masters of the design and operation of these are the lowland countries, the Netherlands and Belgium.
It came as no surprise when, a few years ago, the Dutch firm Royal IHC announced that they would be building additional vessels for the Belgian dredging firm DEME.
Both companies have international reputations in their fields and are comfortable working globally. For the latest order of two 3,500-cubic-meter capacity, split hopper vessels, they chose a shipyard in Batam, Indonesia, just a short ferry ride south of Singapore.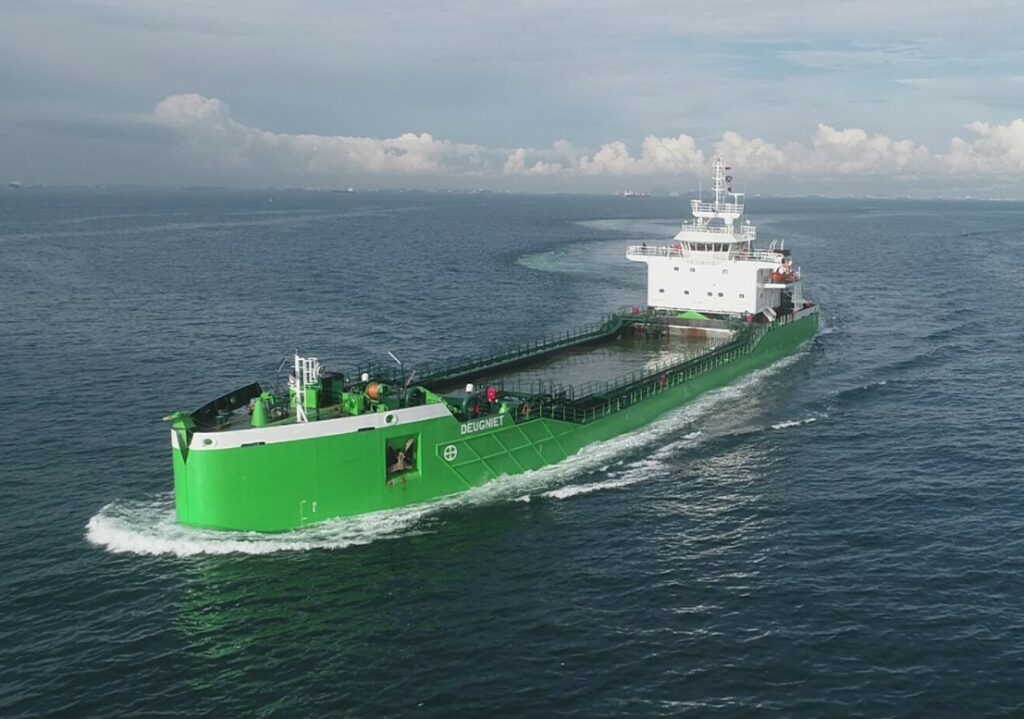 Split-hopper vessels are popular for their ability to take loads of dredged material, from back-hoe or other types of dredges, and transport them to spoil sites at sea.
At the designated location they are able to open the split bottom of their single open cargo hold and gravity quickly causes the spoils to dump. The boat can then return to the dredge that it supports.
Time is money, so reliability and the turnaround time from the spoil grounds back to the dredge is crucial. With that in mind, the owners choose a pair of Cummins QSK50-M1, each delivering 1700 hp at 1800 RPM and classed IMO Tier II, for main propulsion.
The engines each turn 2050 m/m propellers. These give the 95.2 by 19.9-meter vessels a 10.3-knot speed with a molded draught of 5.95 meters on a 6.3-meter molded depth of hull.
The Cummins QSK50 is a V-16-cylinder engine that has an electronically controlled high-pressure common rail fuel injection, providing constant high injection pressure regardless of engine speed or load condition. This assures smooth, quiet operation, with minimal smoke both running and in extended idle mode when alongside the dredge.
The vessels were completed in late 2020 but there was a delay in sea-trials due to pandemic travel restrictions. Recently, the necessary travel was managed between Europe, Singapore, and Indonesia to cover all the pre-delivery checks. DEME now has two fine new split hopper vessels, named Bengel and Deugniet, built to Royal IHC design and standards and ready to go to work.