Data collection continues for Yakutat wave energy resource assessment
Researchers from the Alaska Center for Energy and Power (ACEP) have redeployed two Sofar Ocean wave buoys in the Gulf of Alaska for another year of data collection.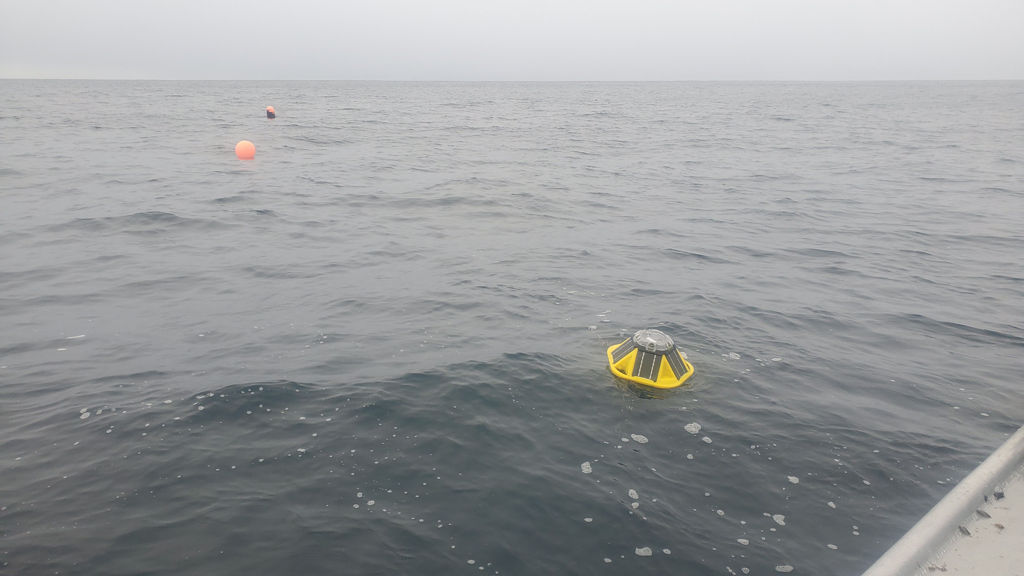 Two Sofar Ocean wave buoys, first deployed off Cannon Beach in 2019, measure the waves in the Gulf of Alaska, therefore improving the Pacific Marine Energy Center's (POET) regional estimates of wave energy.
Understanding and predicting the energy of the waves could help harness their power to generate electricity for the local community, according to ACEP.
In early November, the two buoys were serviced and placed back into the rolling waves. The Yakutat coast has strong storms throughout the winter, and the maintenance should help the buoys collect data for a second winter. Data from the buoys is available in real time on a designated platform.
The Sofar Ocean buoys are small (16.4 inches by 12.2 inches) and lightweight compared to Coastal Data Information Program wave buoys. The buoys transmit most of their data once an hour via satellite for tracking significant wave height, peak and mean period, direction, and spread in near real-time.
These buoys are moored in 60 meters and 120 meters of water. Both had their anchors and surface floats upgraded last winter to help them maintain their mooring location. These data sets will be combined with additional wave buoy data and data from moored sensors deployed from 2018 and 2019 to provide a detailed look at the wave resource in the region, ACEP informed.
While the wave buoys were charging on land before being redeployed, ACEP's Stephanie Jump and Taylor Poirrier worked on a U.S. Army Corps of Engineers Engineer Research and Development Center project that is researching secure and resilient power generation in cold-region environments.
The two researchers conducted an aerial survey of a section of Cannon Beach, making it the third consecutive year this area has been surveyed.
The research was funded in-part by Sandia National Lab, and the U.S. Army Engineer Research and Development Center.