Davie Blazes Trail in LNG-Fueled Ferry Building in North America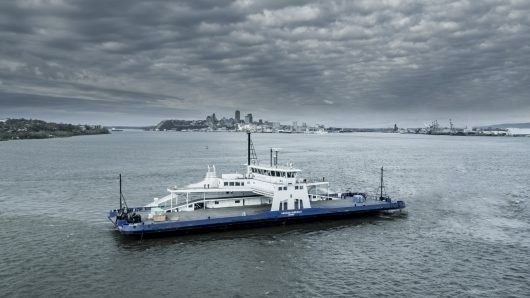 Canadian shipbuilder Davie has delivered the first LNG-powered ice-class ferry to be built in North America, M/V Armand Imbeau II.
The shipbuilder said that the vessel, which can be powered entirely by LNG, passed all testing with flying colours.
"It would have been easy to build a normal, diesel-powered ferry but instead Québec decided to pave the way in setting a new environmental standard for the entire continent. We inherited this project when we acquired the shipyard in 2012. With the project already at a mature concept stage when we arrived, we received a specification from the client of more than four hundred pages long and we immediately set to work on solving the puzzle that had been created," James Davies, President of Davie said.
Alex Vicefield, CEO of Inocea, said that they will now be looking at how LNG can power other classes of icebreakers – ships which operate in some of the most sensitive ecosystems on the planet.
"For ferries, we also want to explore the potential for installing fully electrical propulsion systems," Vicefield added.
"In Québec, where we have a surplus of hydroelectric power and with recent advances in 'wireless' or induction charging and battery technology, this would make a lot of sense. Being the first mover in any new technology is never going to be cheap, but the potential that these new environmentally-friendly technologies have is enormous."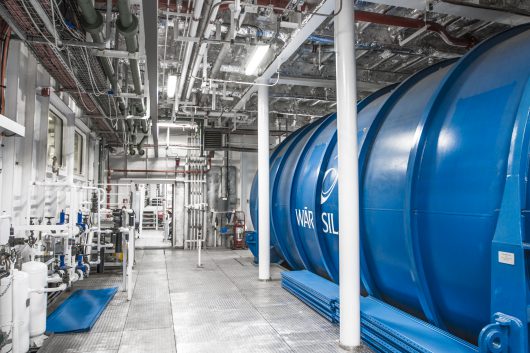 "From the outside, this ship looks like any other ferry but from the inside, it is of a similar level of complexity to a space shuttle. It is a densely packed, highly integrated and complex product. This ferry has more systems and automation onboard than an offshore drilling platform or a modern warship," Ron Pearson, Davie's VP of engineering added.
"It is truly a technological marvel – the cryogenic processes involved in managing this highly volatile fuel, while also creating a vessel which is safe to carry passengers, has been a huge challenge. Integrating all of these systems into such a confined space was even more challenging and one we are very proud to have overcome."
Image Courtesy: Davie