DeepOcean performs offshore maintenance on MeyGen tidal energy project
Ocean services provider DeepOcean has been hired to conduct offshore maintenance work on MeyGen, a tidal energy project developed by SIMEC Atlantis Energy in Pentland Firth, offshore Scotland.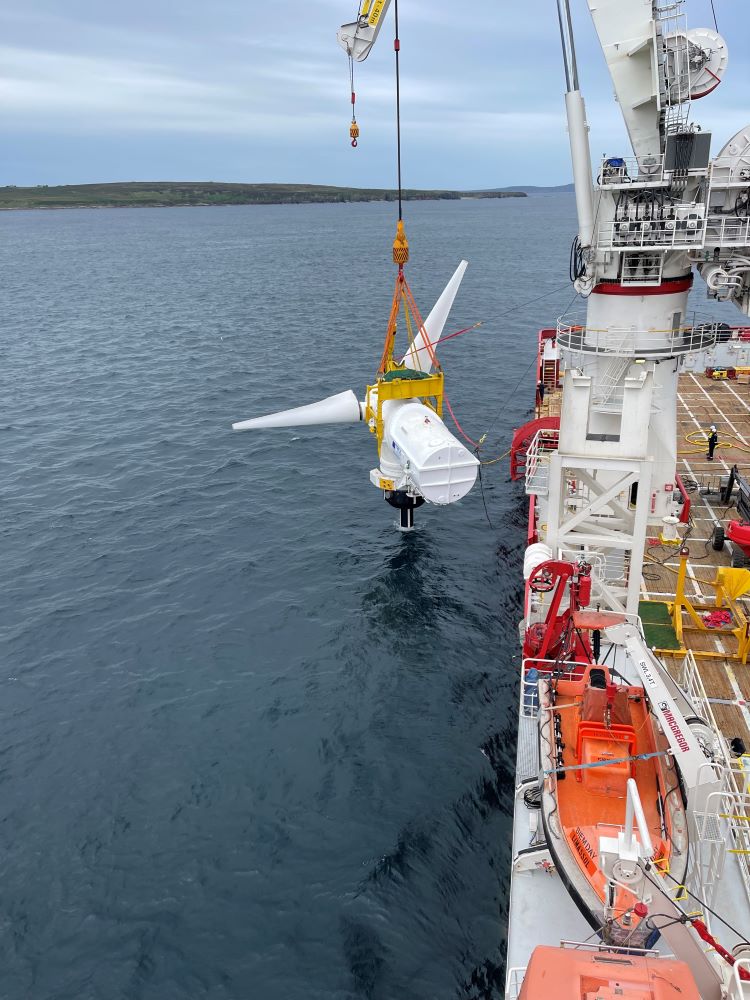 As explained, the offshore construction scope includes the reinstallation of an AHH tidal turbine generator with a new faster connection system at the MeyGen site. The work scope includes the installation of the connection components on the subsea foundation, cable rerouting works and the turbine installation.
DeepOcean's project scope encompasses the mobilisation and demobilisation at Nigg Energy Park, vessel charter management, subsea ROV services, receipt and return of client-issued equipment (dockside adjacent to vessel berth) and assistance in the execution of the offshore scope for the offshore works.
The activities on site were carried out in slack tidal conditions in water depths from 35 to 42 metres.
The offshore work was executed from the Siem Day offshore subsea construction vessel. DeepOcean delivered the project as a subcontractor to Normandie Hydroliennes, commencing the project on 23 June and completing it in just over five days.
"This is a very interesting project. We performed the work in an area with heavy currents, which our vessels and subsea equipment are fit to handle. Compared to offshore wind, tidal power has largely gone under the radar. However, the global potential for tidal power is huge – as it is a highly predictable renewable energy source. We were delighted to execute this project safely and hope that this will be one of many tidal power projects we deliver in the coming years," said Per Thuestad, Project Manager at DeepOcean.
Earlier this year, the MeyGen project became the first tidal stream array in the world to generate 50GWh of clean electricity from tidal energy.
The MeyGen site has been operational since 2017, and features SIMEC Atlantis' longest-deployed turbine in continual operation since December 2018, with an average availability of 95%.
The turbines are located 20 metres below the frigid waters off the North Coast of Scotland, where the exchange of water between the North Sea and the North Atlantic is squeezed between the Scottish mainland and the Orkney Isles.
Subscribe and follow
Offshore Energy – Marine Energy LinkedIn