MeyGen sets record with world's first 50GWh of electricity generated by tidal energy
The MeyGen tidal energy project, developed by SIMEC Atlantis Energy, has become the first tidal stream array in the world to generate 50GWh of clean electricity from tidal energy.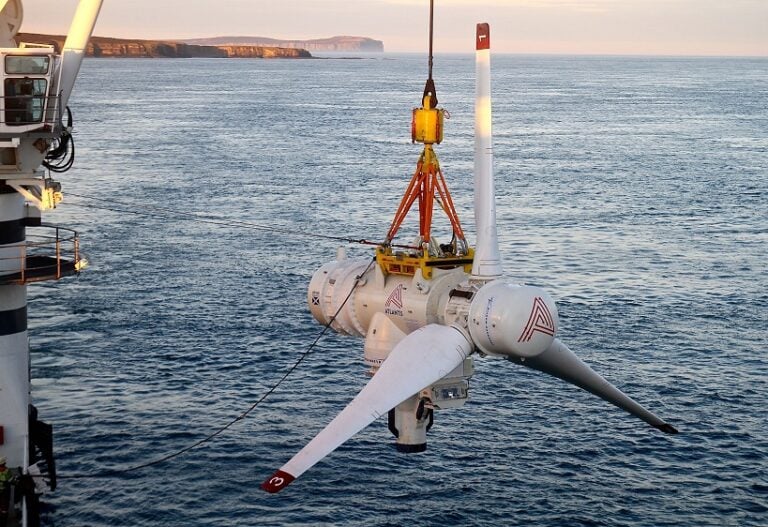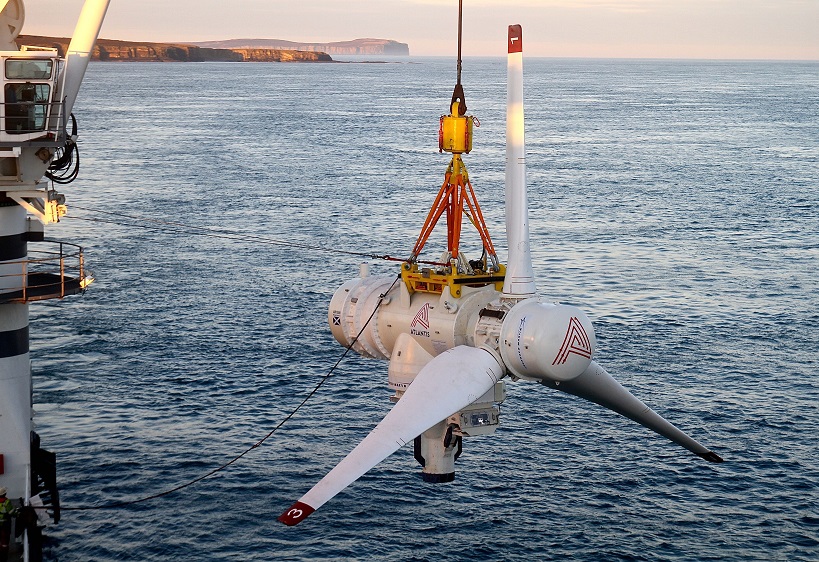 The achievement represents a significant milestone in delivering tidal stream power at scale, according to SIMEC Atlantis Energy.
Total global generation from all other tidal energy devices and sites is less than 50% of the record-setting 50GWh achieved by MeyGen, the company noted.
The MeyGen site has been operational since 2017, and features SIMEC Atlantis' longest-deployed turbine in continual operation since December 2018, with an average availability of 95%.
The turbines are located 20 meters below the frigid waters off the North Coast of Scotland, where the exchange of water between the North Sea and the North Atlantic is squeezed between the Scottish mainland and the Orkney Isles.
This unseen and sometimes forgotten site has some of the strongest tidal flows found anywhere in the world and presents a predictable source of renewable electricity.
Graham Reid, CEO of SIMEC Atlantis, said: "We are immensely proud of what we have achieved, supported by our committed and loyal stakeholders in the Scottish government. These figures might not seem big compared to technologies that have been state-funded for decades, but when they are compared to what they produced at the same stage of their development phase, we are already producing more value for the UK economy, more electricity, and a better price for consumers.
"Tidal can and does work, we just need to get more turbines in the water.
"We will keep going, our MeyGen project will continue to break records and lead the industry. With your ongoing support, we will continue to prove that tidal power can deliver and unlock its delivery at scale."
To remind, MeyGen tidal energy array currently consists of three fully operational turbines, the last of which was deployed in September 2022.
Rated at 6MW at its full capacity, the project's first phase features the total of four turbines.
SIMEC Atlantis plans to complete the redeployment of the final turbine in March 2023, the company said earlier.
Subscribe and follow
Offshore Energy – Marine Energy LinkedIn