Denmark signs deal with NYSERDA on CCUS and H2
The New York State Energy Research and Development Authority (NYSERDA) and Danish energy ministry have expended agreement for carbon capture, utilisation, storage (CCUS), and green hydrogen.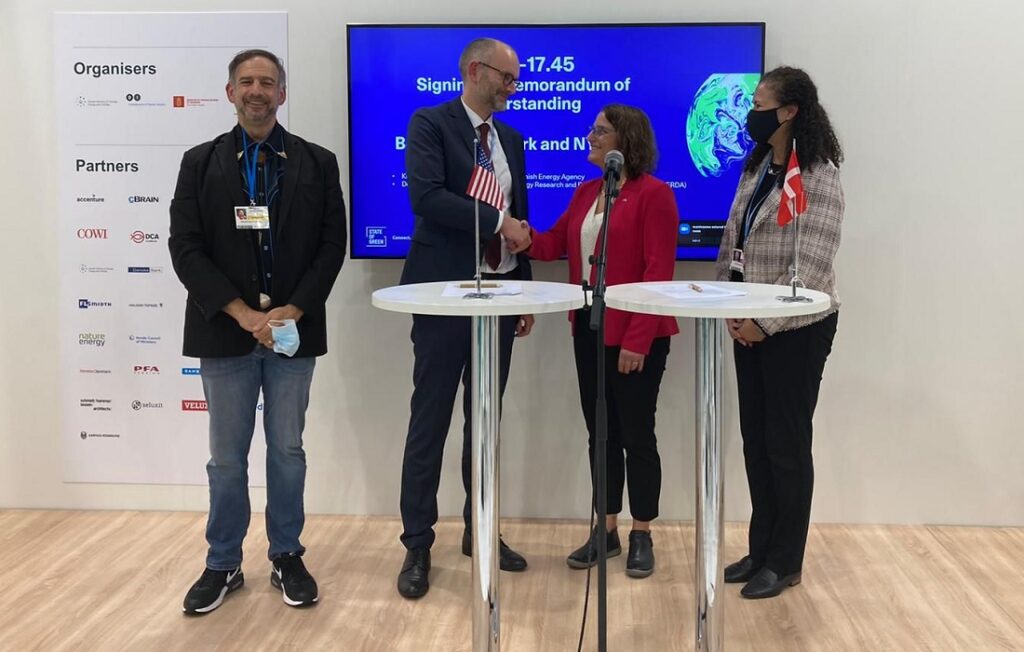 The parties announced an extension of their existing memorandum of understanding (MoU)​ through 2025. Thus, they are expanding collaboration beyond offshore wind to also include CCUS and green hydrogen.
Announced at the 2021 UN Climate Change Conference (COP26), the extended agreement additionally solidifies a shared interest to fight climate change.
Moreover, this announcement supports New York's goals for economy-wide carbon neutrality by 2050.
It also expands the collaboration between New York and Denmark that began in 2018 to advance clean energy innovation.
The original MoU facilitated the sharing of expertise on developing innovative solutions for the deployment of offshore wind energy.
Both solution-sets are indeed promising for advancing decarbonization efforts, with carbontech potentially playing an important role in managing emissions.
NYSERDA & Denmark: CCUS
The extended MOU agreement will foster a diverse portfolio of solutions focusing on:
Developing policies that enable government procurement of carbontech products, and stimulate economic growth;
Innovating finance solutions and deployment mechanisms for carbon utilization projects; building best practices for project development, siting, and workforce training;
Sharing knowledge and addressing supply chain challenges such as raw material procurement, manufacturing, and transportation.
Green Hydrogen

Efforts under the MOU will specifically include:

Comparing data and information on industrial applications;
Exploring green hydrogen as an energy storage asset;
Sharing best practices for safety, transportation, price modeling, and supply chain development.
One example of NYSERDA's support for innovation that drives decarbonisation is the $19.5 million Carbontech Development Initiative. This was announced in April 2021.
This builds on NYSERDA's launch of a hydrogen strategy study earlier this year.
This strategy study will focus on opportunities surrounding green hydrogen to align the State's hydrogen strategy with the existing mandates.
Finally, funding for the Carbontech Development Initiative is through New York State's 10-year, $5.3 billion Clean Energy Fund.