Desgagnés buys 5th LNG-fueled product tanker
Quebec City-based shipping conglomerate Desgagnés has bought its 5th dual-fuel product tanker from Furetank.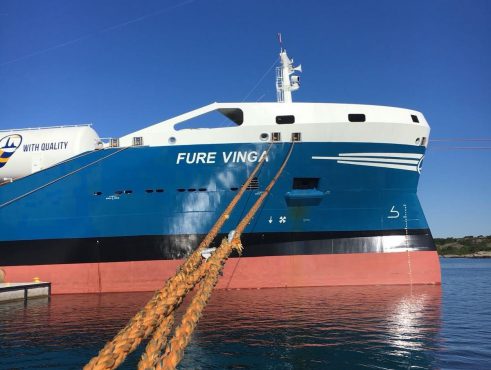 Desgagnés said on Wednesday that it bought 149.9 meters-long Fure Vinga from Sweden-based Furetank. The company added that the vessel would be renamed Gaia Desgagnés.
LNG World News reported on Wednesday that Furetank sold the Fure Vinga to "an undisclosed Canadian buyer" and that the vessel would be delivered to the new owner during April 2019.
Desgagnés also said in Wednesday's statement that the vessel would primarily carry refined petroleum products on the Great Lakes, St. Lawrence, the Arctic, and the east coasts of Canada and the US.
The Fure Vinga was built in April 2018, this 16,300-ton double-hull vessel, 149.9 meters long, and 22.8 meters wide. It holds an ice class 1A and can carry nearly 20,000 cbm of cargo in its tanks.
The soon to be named Gaia Desgagnés is the 5th vessel using liquefied natural gas as fuel to be integrated in the company's fleet since 2017. It will join the first four which were designed and built specifically for the company.
The vessel, currently located off Sweden, will arrive in Canada by the end of April for the closing of the transaction at which point it will be painted in Desgagnés colors and begin operations by mid-May.