Developing the Tidal Flyer system
The development of the Tidal Flyer system started in 2001, with the original idea – and has rapidly progressed since then.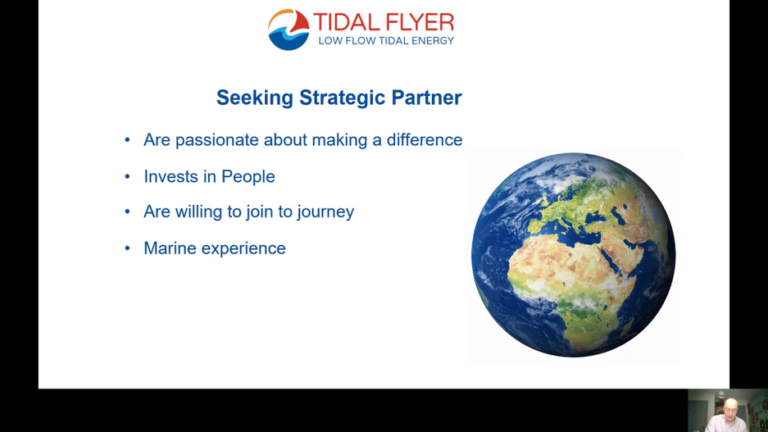 According to Theo Devaney, Co-Founder, Technical Director, this video summrises the development of Tidal Flyer from its concept to the work the company is currently doing with MEA under the Interreg North West Europe programme, developing both the technical and commercial aspects of this efficient, disruptive technology.
"We also outline our desire to collaborate with a Strategic Partner to develop Tidal Flyer through new testing phases and on into commercialisation! Could you be that partner?" Theo Devaney.
Watch the Showcase and learn more about the Tidal Flyer system.