Digital Twins: Innovation through cooperation
For many companies, cooperation with an external party is a perfect way to develop innovative products and ideas. By forming symbiotic relationships, both companies can concentrate on their core businesses while drawing on the expertise of the other.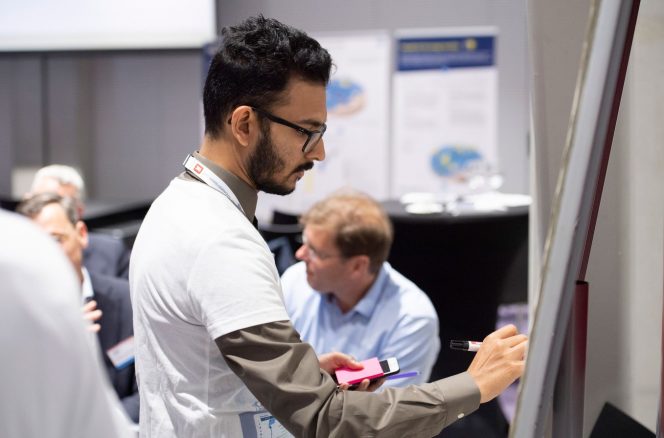 By: Tom Scott
---
The new branches of knowledge that are formed advance the progress of technology in the sector. This article takes a closer look at an innovation originating from such cooperative partnerships between automation specialist Bachmann Electronic and closed-loop control specialist Controllab.
The two companies, Bachmann Electronic and Controllab, have worked together since 2011 and made the decision to seal to technical partnership in 2014.
"This was simply a letter from the management – there was no formal agreement because a signature is enough. Trust is the basis of this relationship," states Ronald Epskamp manager business unit maritime at Bachmann.
"In this way, we work independently from each other while still completing some very exciting projects together, contributing to the development and application of technology in the maritime sector. It is a very nice way of working."
The foundation of this particular cooperative relationship is the way Bachmann's PLC control systems work with Controllab's 20-sim software. This software works as a simulation package for dynamic systems including electrical, mechanical or hydraulic parts or combinations of these.
Controllab CEO Christian Kleijn gives the details: "A Bachmann controller in the propulsion system of a ship, for example, sends back a lot of data. Our software uses these data to create a 'digital twin', a digital version of this system."
Hardware in the loop
One important advantage of the digital twin is the fact that it allows testing in a simulated environment, also known as Hardware-In-the-Loop.
"HIL testing is the ideal way to let all sorts of things go wrong with the system without hazarding the people involved in the real system," explains Controllab CTO Paul Weustink. "Our work with cranes or offshore access gangways are good examples of this. HIL testing allows us to test a lot of different scenarios in a short amount of time."
HIL testing is also relevant when talking about destructive testing, which is both expensive and associated with the all too real issue of safety. To this end Controllab can carry out up to 200 destructive tests per day at their in-house HIL facilities.
The concept of the digital twin can also be used during the operational phase of a dynamic system. "This could be if a shipping company wants to see how its fleet is performing over a long period. Or it could be more short-term, using real system data in a simulation to investigate how that system can operate more efficiently. We can carry out this process within a matter of hours."
Technical solutions
Bachmann's relationship with Controllab demonstrates how two independent companies can work together, but still keep focused on their core businesses.
"We can concentrate on providing the most stable and up-to-date framework with the newest multicore processors to enable powerful real-time performance," says Joeri ten Napel key account manager maritime at Bachmann.
"And Controllab's knowledge allows them to support their clients' specific applications. When we work together, their insight into our products is really worthwhile for our shared clients. It also means that we can help our clients much quicker – we have much more traction together. We can quickly translate our clients' vision into an applicable technical solution."
---
Offshore Energy 2019
During the Offshore Energy Conference sessions digitals twins will be discussed in the Digitalization session. The Conference Sessions delve into the technological developments in the energy transition as well as sparking debate on the future of the transition. More information on the whole conference can be found at www.offshore-energy.biz. You can also secure you seats, so get booking!
Related news
List of related news articles