DMEC's chief steps down
The Dutch Marine Energy Centre (DMEC) has announced that its chief executive officer Britta Schaffmeister is leaving the organization.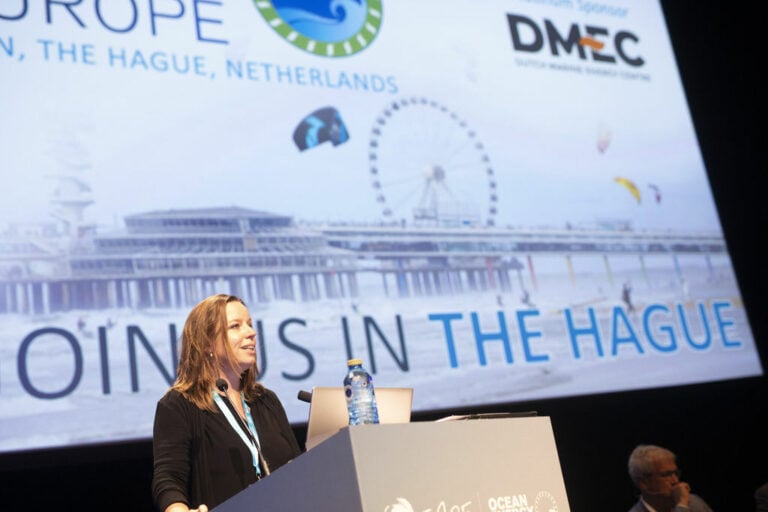 Britta Schaffmeister is stepping down exactly six years after DMEC was founded to act as an accelerator for marine energy solutions.
Starting off with DMEC as a tidal testing center in 2017, Schaffmeister recognized the need for collaboration in the energy transition. As a builder, she set up strategic partnerships and projects, initiated the Marine Energy Community and strongly advocated for favorable innovation policies.
Effective April 1, 2023, Schaffmeister will be succeeded by Benjamin Lehner as DMEC's new CEO.
Schaffmeister said: "I am very proud to see that DMEC and the Marine Energy Community have grown to be important players in the energy transition.
"I am confident that our diverse and driven team will pave the way for more marine energy projects in the water in the years to come. For me it is now time to move on and to initiate and realise new initiatives for our sustainable and green future."
Benjamin Lehner added: "Together with chief financial officer Miranda Jonker and our team I am looking forward to further expanding our activities in international project management, stakeholder engagement and our corporate partnership program."ž
Subscribe and follow
Offshore Energy – Marine Energy LinkedIn