DNO-Faroe saga continues as DNO threatens to abandon bid and Faroe orders asset valuation
The saga between DNO and Faroe continues as DNO threatens to abandon the proposed takeover of Faroe and Faroe orders an independent valuation of its assets.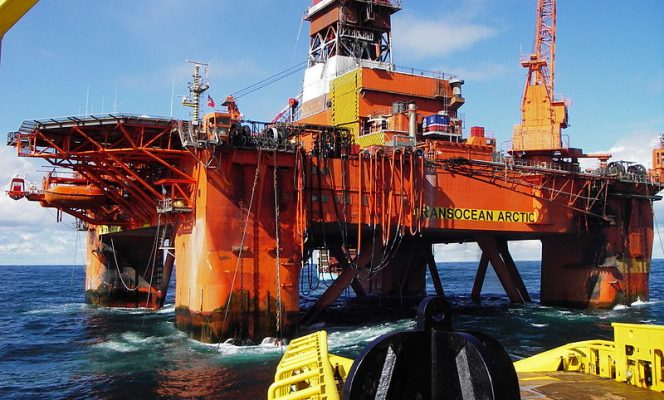 DNO, which already owns a 29.9 percent of the outstanding shares in Faroe Petroleum, has been working on a complete takeover of the UK-based oil company.
As Faroe shareholders prepare to make their decision on DNO's offer prior to the January 2, 2019, closing date, DNO said on Thursday that its cash offer for the entire issued and to be issued share capital of Faroe Petroleum at 152 pence per share was full and fair, even generous.
"It is doubly so in an increasingly uncertain oil and equities market," DNO said.
According to DNO, while Faroe's share price has been underpinned by the DNO offer at 152 pence, the peer group has fallen by 34 percent over the past three months. If Faroe's share price had performed in line with its peers, it would now stand at 106 pence, or possibly lower still if measured against pre-takeover speculation levels.
DNO encouraged Faroe shareholders to accept the DNO Offer by 1 pm London time on January 2, 2019. If DNO does not receive sufficient acceptances for its offer to be unconditional, DNO has the choice either to lapse the offer or to extend it.
If DNO elects to lapse the offer, it cannot make a new offer for another 12 months and there can be no assurances as to DNO's longer-term ambitions, the company warned.
Faroe has repeatedly called DNO's offer opportunistic and urged its shareholders to reject it saying DNO wants it on the cheap.
Is it sensible – or self-serving – for the Faroe board of directors to continue to claim that the DNO Offer is "opportunistic" and to advise shareholders to do nothing when provided the certainty of a cash offer of 152 pence in these depressed market conditions? – DNO asked on Thursday.
DNO also questioned Faroe's motives for not publishing a robust valuation report and updates on financial and operational matters, including the status of the Brasse East well, if Faroe genuinely believed it was worth more than 152 pence per share.
DNO also asked: "If Faroe is delivering "transformational growth", why, among other setbacks, has first oil from the flagship Brasse field been delayed by two to three years in the past two years? And why does Faroe persist on calling on DNO to revise its Offer to reflect the "significant benefits created by" the Equinor swap when Faroe itself announced on 5 December 2018 that this swap is value neutral?"
Faroe orders valuation of assets 
Responding to DNO on Thursday, Faroe said it had engaged Gaffney, Cline & Associates (GCA) to prepare an independent valuation of Faroe's assets.
GCA's independent valuation report needs be a "current" valuation of the assets and must reflect the latest available information on Faroe's assets which will include the latest Brasse East drilling results subject to completion of drilling operations. Faroe has until January 20, 2019, to announce material new information in relation to the offer and the board intends to publish GCA's independent valuation report ahead of this date.
Faroe board noted DNO's focus on recent uncertain oil and equities markets as a reason to justify its offer. Faroe emphasized it remains fully funded to pursue its near to medium term production growth target of 35,000boepd and its largest ever drilling campaign, while the additional financial flexibility created by the recent Equinor asset swap – adding £96 million of incremental cash flow in the next two years – would allow Faroe to exploit suitable opportunities that might arise from any short term weakness in the oil price.
The board reaffirmed its previous statements that the offer is opportunistic and substantially undervalues Faroe.
Offshore Energy Today Staff