Doeksen's LNG ferry Willem Barentsz wins tech and design award
The first single fuel LNG ferry in the Netherlands, Willem Barentsz, has won the international 'Shippax Technology and Design Award 2021'.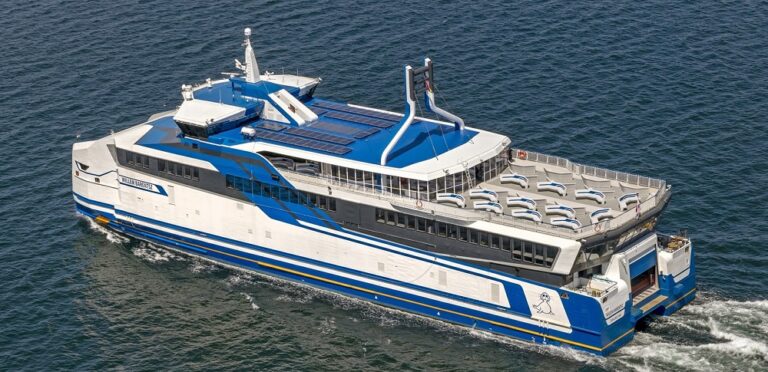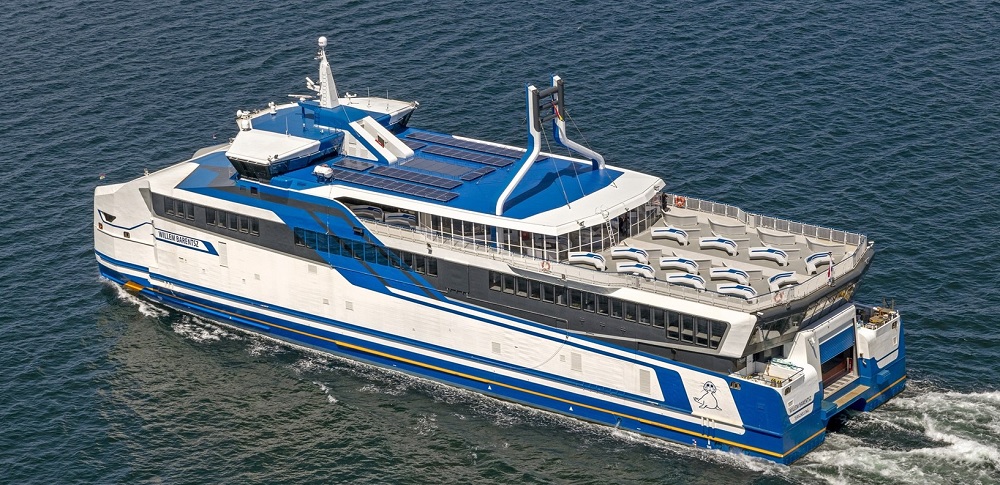 Dutch ferry operator Rederij Doeksen's first LNG-powered ferry Willem Barentsz debuted back in July 2020. It is a BMT-designed 70-meter vessel featuring Rolls-Royce twin MTU gas engines.
Doeksen claims this is the world's first ships with single-fuel LNG engines that can drive a fixed propeller directly.
The ship received the Shippax award for technology and design accordingly. To illustrate, the jury paid its compliments:
"Operating in the shallow Wadden Sea, a UNESCO World Heritage site, ecological sustainability is at the heart of the design of (…) Willem Barentsz. Powered by two 1,492 kilowatts MTU high-speed LNG engines driving Veth azimuthing thrusters, a 46 cubic metres LNG tank is located in each hull."
The Shippax Awards
The awards wards were launched in 1996 as a means to stimulate innovative solutions and trendsetters. In other words, they want to promote noteworthy design features on newly-delivered ro-pax and ro-ro vessels.
The announcement and hand-over of the Shippax Awards 2021 took place at the Shippax Ferry Conference, held onboard Pearl Seaways from 31 August to 2 September 2021.
This year's winners also include:
BMT Nigel Gee for nautical design
Vripack for interior and exterior design
shipyard Strategic Marine
MTU / Rolls Royce for motors
Orcan Energy for heath recovery
Meanwhile, the awarded vessel's sister ship Willem de Vlamingh joined the fleet in February 2021.