DOF secures contract extension with Equinor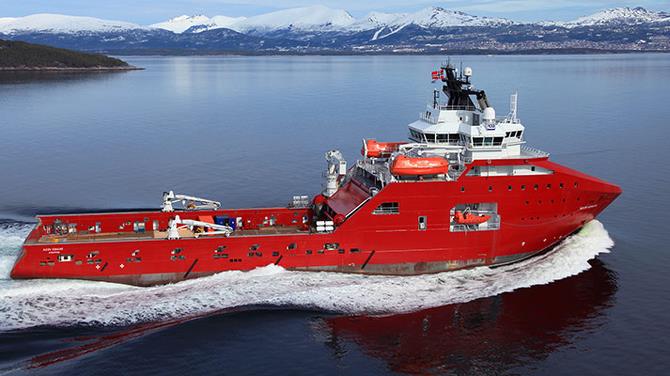 Norwegian vessel owner DOF has secured a contract extension for one of its vessels with compatriot oil major Equinor.
DOF said on Thursday that Equinor has declared an option to extend the firm period of Skandi Vega from six months to two years.
Under this extension, the vessel will be firm until May 2022, DOF said.
The Skandi Vega vessel has worked continuously with Equinor since 2010.
The previous, six-month extension was agreed back in October 2019.
DOF ASA CEO, Mons S. Aase, said: "DOF is delighted to further strengthen the relation with Equinor and to secure firm backlog".
The Skandi Vega is an anchor handling tug and supply (AHTS) vessel built in 2010. It was designed for deepwater anchor handling during demanding environmental conditions.
The vessel is 109 meters long, with a working moonpool, a working deck area of 1,070 square meters, an anchor recovery frame, a main winch capacity of 500 tonnes, and a secondary one of 170 tonnes, and a bollard pull of 350 tonnes.