Dream Cruises Debuts in Shanghai with Explorer Dream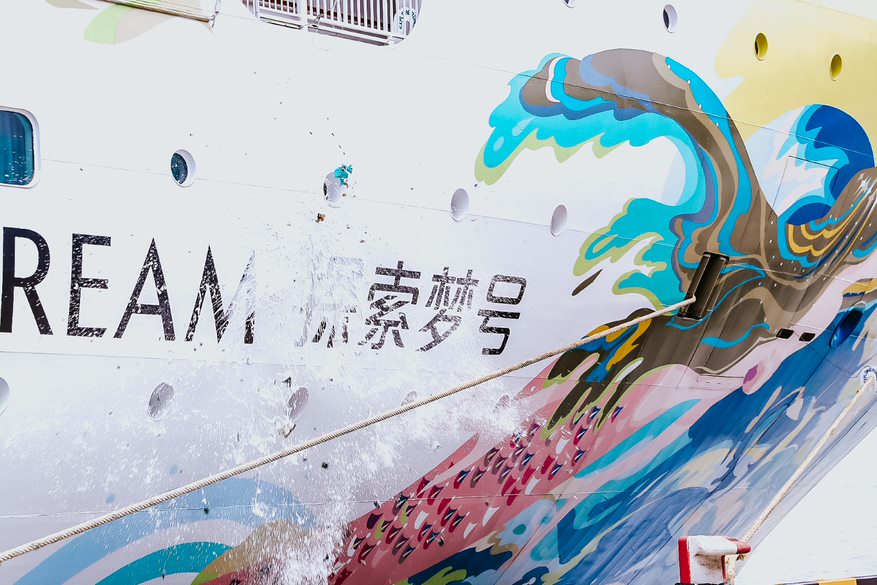 Genting Cruise Lines has welcomed the Explorer Dream, the third member of its Dream Cruises' fleet.
On April 12, the company said it held a christening and inaugural homeport deployment of the vessel in Shanghai Wusongkou International Cruise Terminal.
The vessel is the first newly-launched cruise ship of the post-recalibration period in the Chinese cruise industry and its arrival marks Dream Cruises' debut in Eastern China, with the cruise liner purposely-built and recently renovated for the Asian and Chinese luxury market.
Featuring a length of 268 meters and a width of 32 meters, the cruise ship was upgraded at Germany's Meyer Werft shipyard. With 75,000 gross tons, the vessel can carry 1,856 passengers.
Starting from July 2019, Explorer Dream will begin its homeport deployment in Tianjin. In October 2019, Explorer Dream will homeport in Sydney and Auckland.
"The Eastern and North Chinese market is five times larger than the south and Dream Cruises will be building two 204,000 gross ton Global Class ships to be launched starting early 2021 in Shanghai and Tianjin to accommodate this market," Hui Lim, Deputy Chief Executive Officer and Executive Director of Genting Hong Kong, said.
The two ships, being built in the company's shipyards in Germany, are designed to be the most advanced and intelligent cruise ships ever to be constructed, according to Lim.
Explorer Dream is the second cruise ship of Genting Cruise Lines to homeport in Shanghai. In July 2017, Genting Cruise Lines launched the Golden Sea Route 7-night itinerary in Shanghai.
In October 2018, a strategic Memorandum of Understanding was signed between the Baoshan District Government and Genting Cruise Lines to forge a new partnership.
Image Courtesy: Genting Cruise Lines