Dutch Wave Power wraps device try-outs at MARIN
Netherlands-based wave energy start-up Dutch Wave Power has conducted a series of tests on its wave energy technology at Maritime Research Institute Netherlands (MARIN).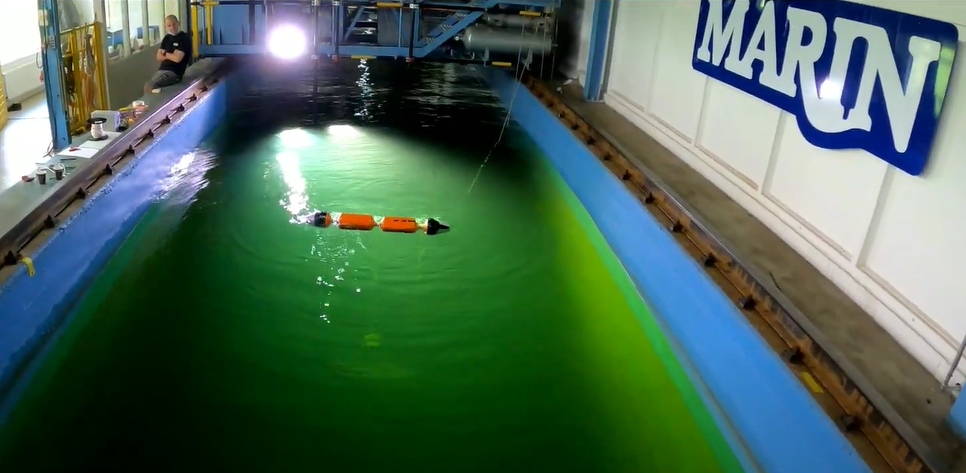 The two-week trials were performed earlier in June during free basin time reserved at MARIN for innovative small and medium-sized enterprises.
Dutch Wave Power's technology consists of a floating body containing all the energy conversion components, completely sealed off from the seawater. The floating body moves along with the rotating movement of the waves. This rotation is used to generate renewable energy.
The company said it tested and validated multiple variations of its wave energy concept under a range of regular and irregular wave conditions.
The insights gained will accelerate the development of the follow-up prototype, at near full-scale, which will soon be deployed in the North Sea, according to Dutch Wave Power.
The near full-scale model will be installed at the Offshore Test Site (OTS), 12 kilometres off the coast of The Hague and Scheveningen, to demonstrate device's survivability and reliability
On top of that, Dutch Wave Power said the demonstration will serve for data gathering to improve the output in all sea conditions.
Founded in 2020, Dutch Wave Power tested the 1:4 prototype the same year in the Delta Flume at knowledge institute Deltares. The test went 'extremely well', according to the company, exceeding the expected generated power outputs.
Dutch Wave Power developed two different systems of suspensions suitable for offshore, near shore to even onshore placement of wave energy power plants.
In 2022, the company plans to install its first full-scale device at sea for demonstration and certification purposes, after which it will move on to developing arrays of multiple wave energy converters as it reaches commercial maturity.