Econowind bankrolled by NOM, Horizon Flevoland
Dutch developer of wind-assisted propulsion systems Econowind revealed that the Investment and Development Agency for the Northern Netherlands NOM and Horizon Flevoland are investing in the company to help it scale up production.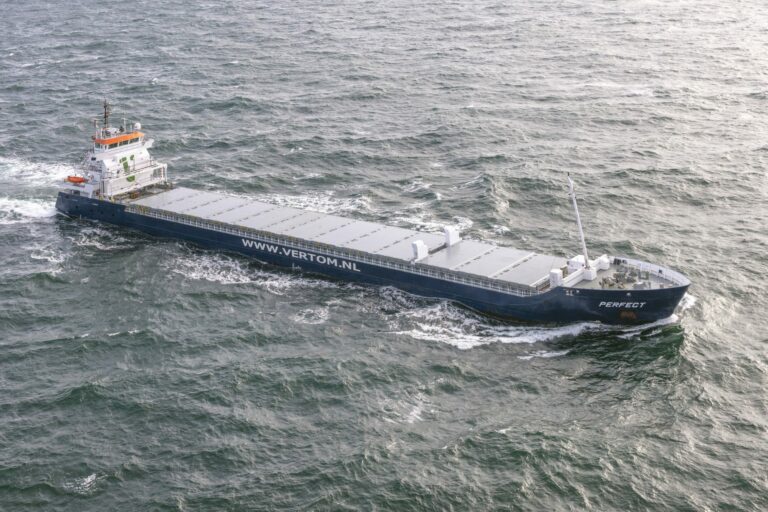 With this support, Econowind expects to produce one VentoFoil, a vertical aircraft wing that converts wind into forward thrust of the ship, per day in 2027.
These sails enable ship owners to reduce fuel consumption by up to 30%, contributing to making the shipping industry more sustainable
The company has been producing wind propulsion since 2016. Its 16-metre aluminium VentoFoil, which is ideally suited for the shortsea market, is produced at the Zeewolde factory.
"We have been developing for five years and are now facing major growth," says managing director Frank Nieuwenhuis.
"But we are now also collaborating with Bijlsma shipyard in Warten, where we are building the thirty-metre high steel VentoFoils, which are perfect for large ocean-going vessels. We expect a lot of growth to come from this sector as well. With this full range of wind sails, we can serve various market segments and further expand our international leading position."
Nieuwenhuis estimates that in 2027, the company will make at least one every day: in Zeewolde, Warten and at another location in the world.
"With over 50,000 active seagoing vessels, the market is incredibly large," he said.
"Making the maritime sector more innovative and sustainable is one of our spearheads. Production in Warten, Friesland, gets the north of the Netherlands really involved. Econowind already has contracts with shipyards and ship owners at home and abroad," NOM"s investment manager Allard ter Horst, said.
"With a mature team, the company makes products that are super interesting for the maritime future. We are happy to be part of that. Moreover, it leads to employment in the region. We welcome that."
"We expect that the company can grow very fast in the short term. That is why Econowind fits into our Growth Fund," Inge Verschuur of Horizon Flevoland said.
"We are impressed by the team, and by the other shareholders, who also provide expert advice. Innovation is a spearhead for us, of course, but we are also there to help achieve growth. In that respect, we think Econowind is an inspiring example and we have high expectations."
In addition, Econowind is working on further automating the control systems. Now the sails go up automatically and when the wind is too strong, they fold in without the assistance of the crew.
"And soon customers will be able to get even more efficiency out of the VentoFoils due to Artificial Intelligence. Information about the wind will be integrated into the models. We will convert the wind forecast into direct advice on the most optimal sailing route. That means deviating from the shortest route to go faster with the wind," Nieuwenhuis said.
With the environmental legislation for ocean-going vessels ever stricter, including the introduction of the CO2 tax in 2024, the time is ripe for investment in vessel efficiency and sustainability.
"Shipping companies are striving for fuel economy: wind propulsion is a proven and fuel-independent solution. The payback time for current ships is around five years. With the VentoFoils, ships can reduce fuel consumption by up to 30% at voyage level," he said.

In recent years, Econowind has installed and extensively tested sixteen wings on existing ships and also integrated into new-build vessels.
According to Nieuwenhuis, the company has reduced the production time of a 16-metre wing to a few months in line with industry demand.